The library of Mastercam Training Solutions we publish grows every year. Our full-time BookDev team, comprised of Mastercam Specialists & Trainers, has been at it longer than anyone else in the industry. Our mission is to provide quality tools accessible to anyone who wants to learn or teach Mastercam.
Books
We offer four primary book series that cater to different styles of learning. Each print title includes demo software we refer to as the Mastercam Home Learning Edition DVD (HLE).
Our flagship line, the Training Tutorial Series, is available in either imperial or metric units. Select titles within this series also include a Video Training CD. (See "Video" section below.)
eBooks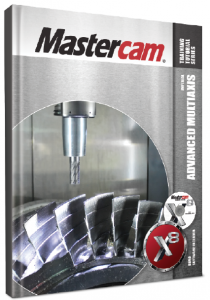 Our customers asked for eBooks so we delivered. Virtually every print title we offer is also available as an eBook. We even have some eBook exclusives such as our Single Project and Techno Project Series, and specialty titles like the Port Expert Tutorial.
Our eBooks are simply PDF files that can be viewed using Adobe Reader or Foxit Reader. The main benefits include instant download, search & bookmark functionality and colour screenshots. If you are a school looking to go digital, please contact us.
NEW! STEM Curriculum
In-House Solutions is pleased to announce our new line of standardized STEM curriculum, Applied CNC STEM Activities. The projects follow standards and requirements set by several renowned organizations, including the International Technology and Engineering Educators Association (ITEEA), the Next Generation Science Standards (NGSS) and Common Core.
Implementing the Applied CNC STEM Activities curriculum couldn't be easier for educators. Project books will be available individually or in combinations of projects, and will include lesson plans, instructor notes, rubrics and student worksheets, along with additional tools for instruction. Each kit is a complete resource. Contact us for more information and to order.
Video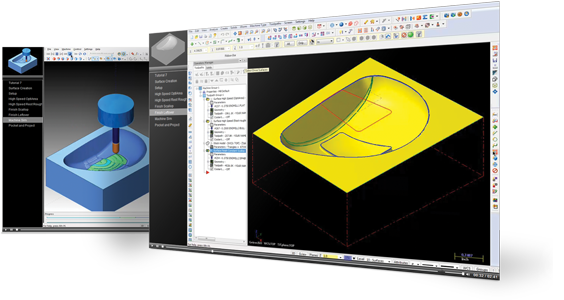 For visual learners, there is nothing like having one of our expert trainers show you the steps to follow, while giving a little extra explanation along the way.
Our videos are available as a standalone Multimedia Bundle which covers Mastercam 2D, 3D and Lathe in one package along with the HLE. Intro to Multiaxis videos are available separately. Note: each video CD is also included with its respective print book.
Request More Info
Where to buy
Online

All of our titles are available for purchase through the store at www.emastercam.com.
Call Us

Toll Free: 1.800.529.5517
Outside NA: +1.519.658.1471
Fax: 519.658.1335
Local Reseller

Our Mastercam Training Solutions are also sold through the Mastercam Reseller Network.
Find your local reseller.