Error 1920 on Install
When installing the below error occurs and the install cannot be completed.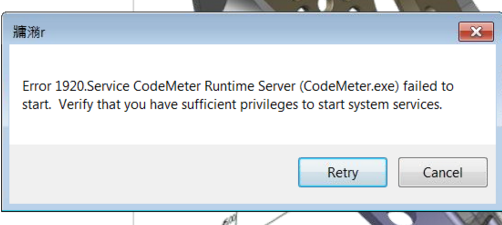 Error 1920.Service CodeMeter Runtime Service (CodeMeter.exe) failed to start. Verify that you have sufficient privileges to start system services.
This error occurred due to the users not having full administrative rights. Give the user full administrative rights or install under another user that has them.
If this error continues to occur, it has also been resolved by creating another user and install under that user.
Note: It is also recommended that when installing that all firewalls, user account controls and anti-virus are turned off.
---
---
Do you have a topic or question you would like to see us cover? Let us know in the comment section below!
Join the Conversation:
Follow us on Twitter, Facebook or LinkedIn and Subscribe for news & exclusive offers.