Importing Custom Lathe Tool from a Level
Importing Custom Lathe Tools from a Level
Tool geometry must be drawn on its own level separate of all other entities.
To open the Level Manager; select Level from the bottom ribbon bar

Create a new level and name it 'Custom Tool.' Set this level to be the main level as the tool will be drawn at this level.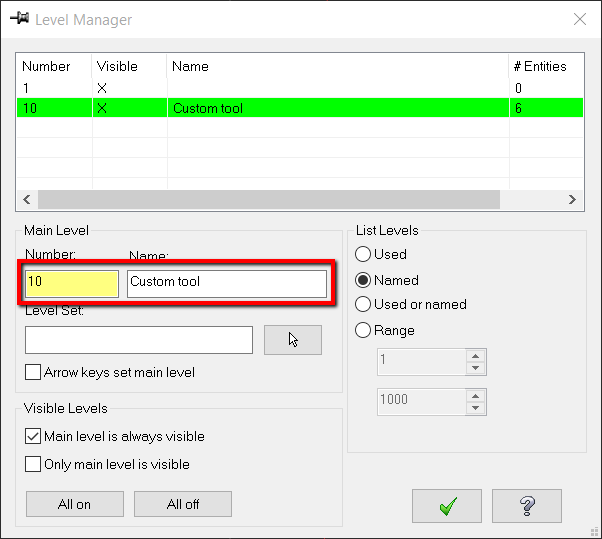 Draw the custom tool with the tip of the tool on X0,Y0. A custom lathe tool must be drawn with two chains in two different colours.  One chain represents the tool's body and the second represents the tool's insert or cutting edge. Each chain must be drawn as a continuous chain, meaning there can be no overlaps or duplicate entities.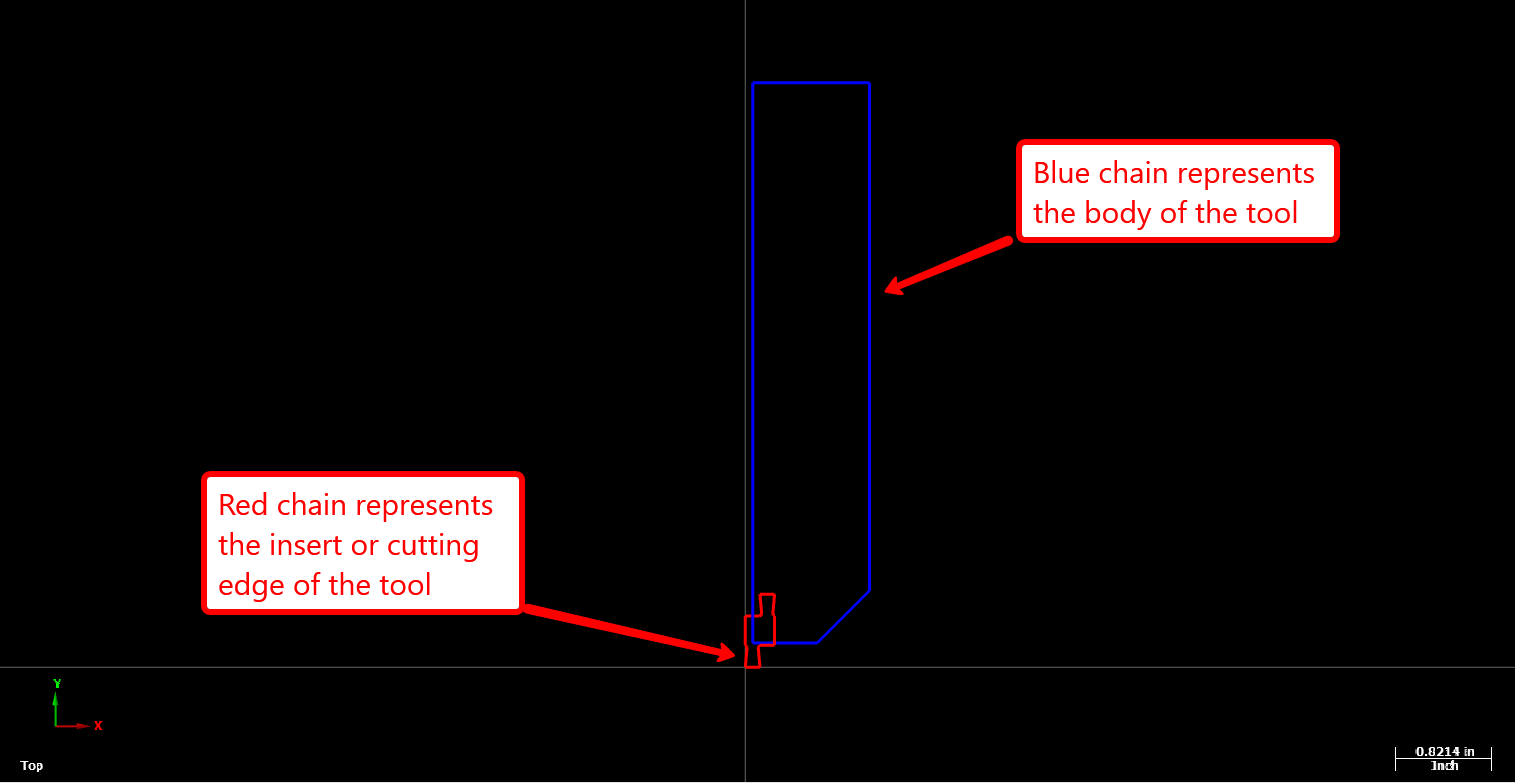 Toolpaths > Lathe Tool Manager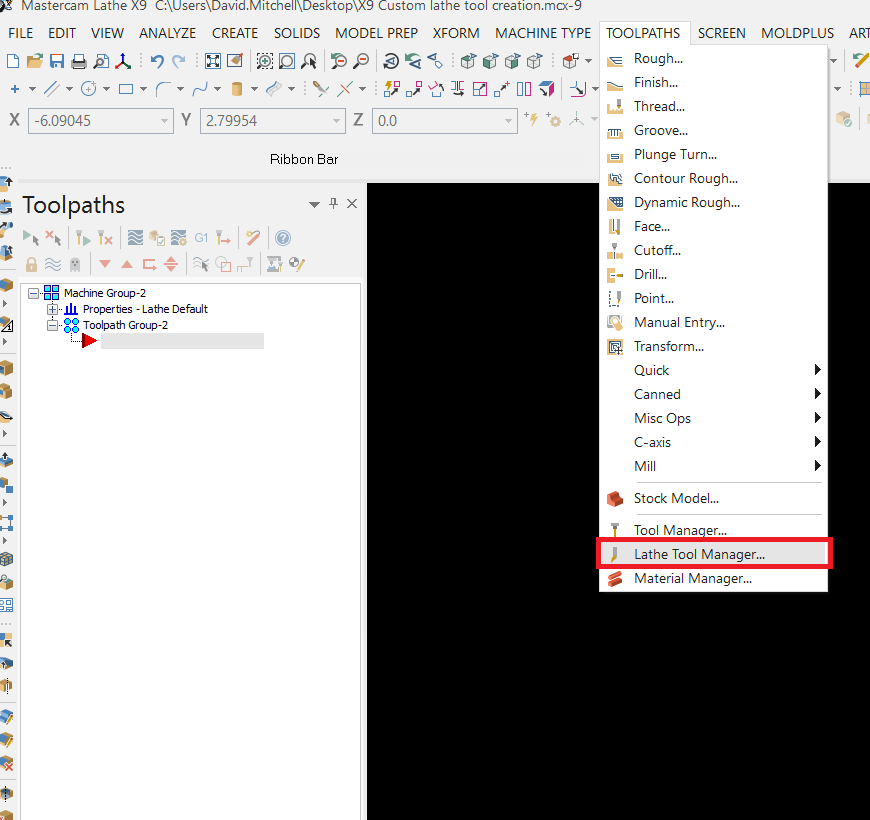 Right Click in the upper window of the Tool Manager and select Create new tool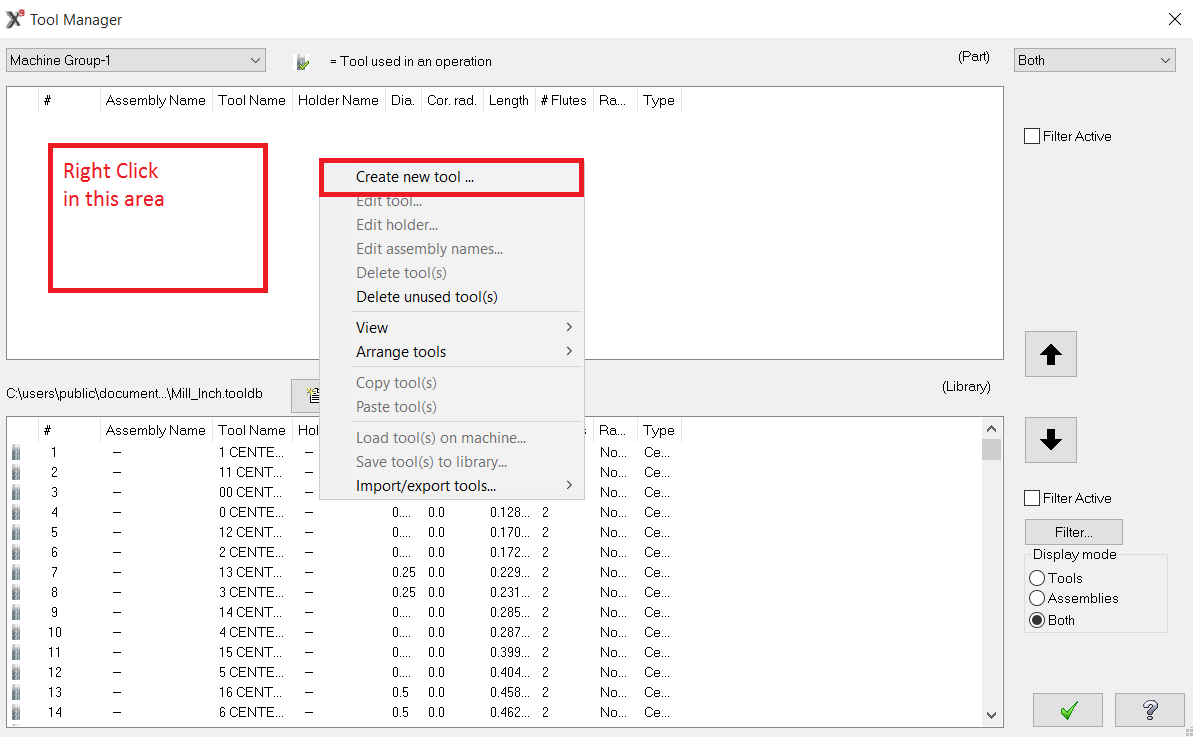 Custom Tool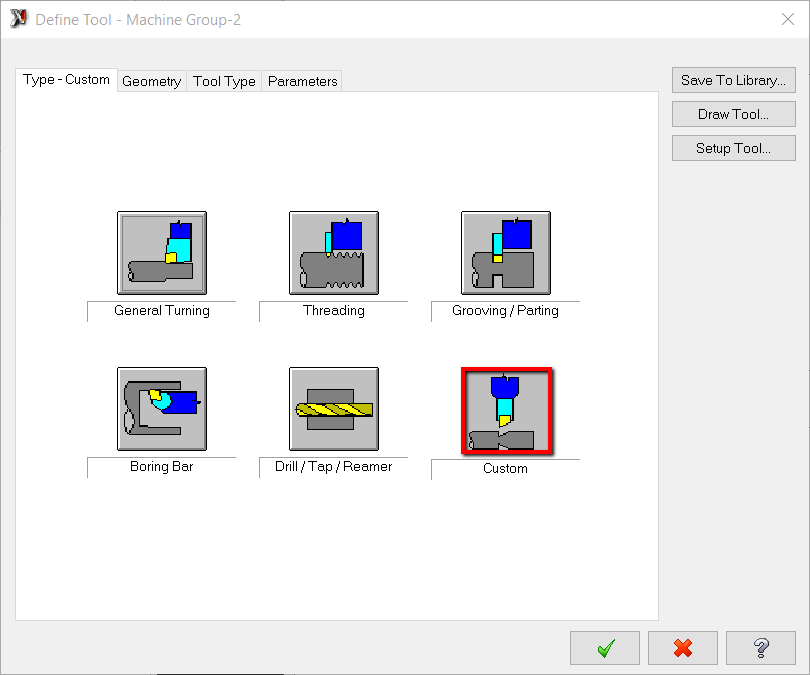 Select the Geometric Tool Orientation in TOP Plane and Tool Orientation in Turret that apply to this custom tool.  Under the Tool Geometry select the Level that the custom tool geometry is created in.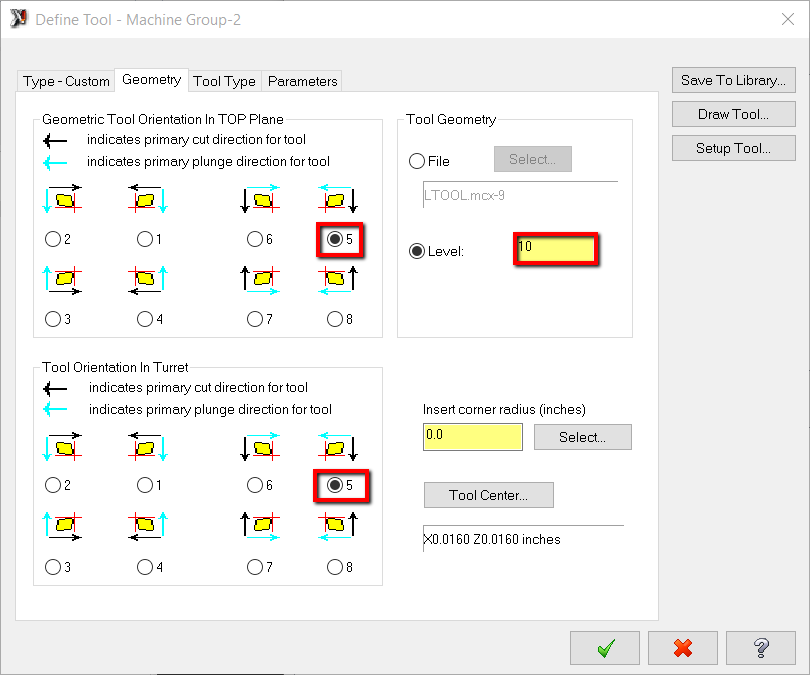 Under the Tool Type tab indicate the tool type (General turning / Thread / Groove / Boring bar / Drilling)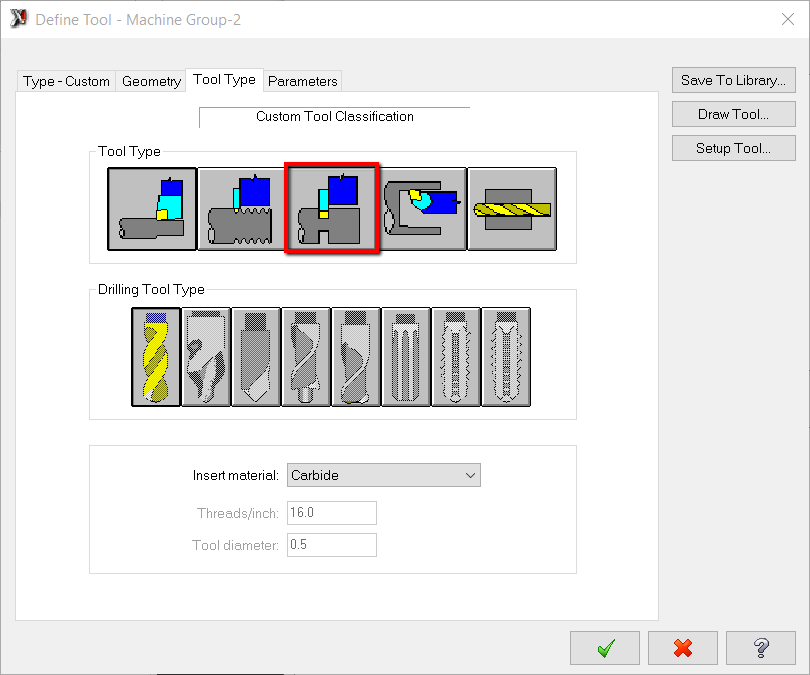 Under the Parameters tab set program, default cutting parameters and tool name.
Select the 

 to Accept.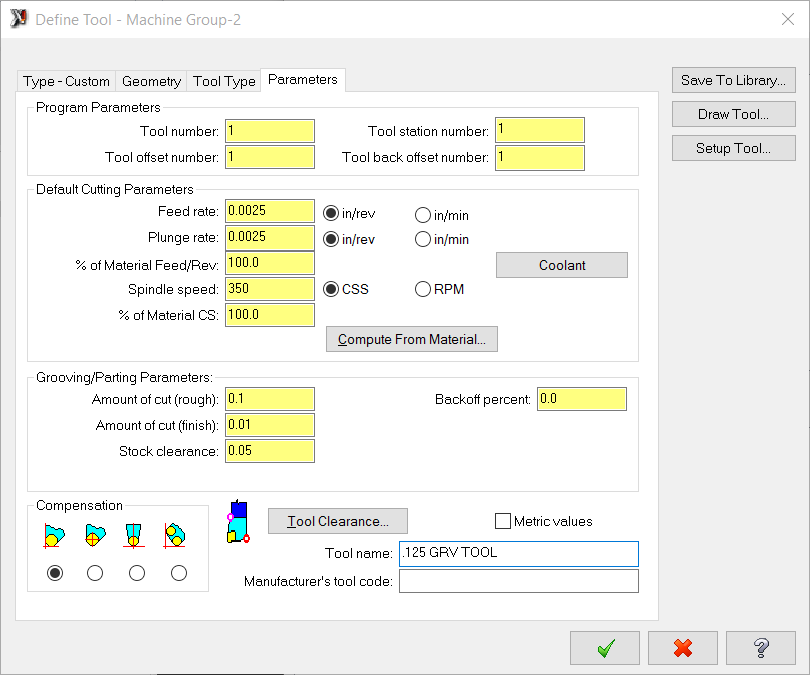 Import and link to custom geometry from a level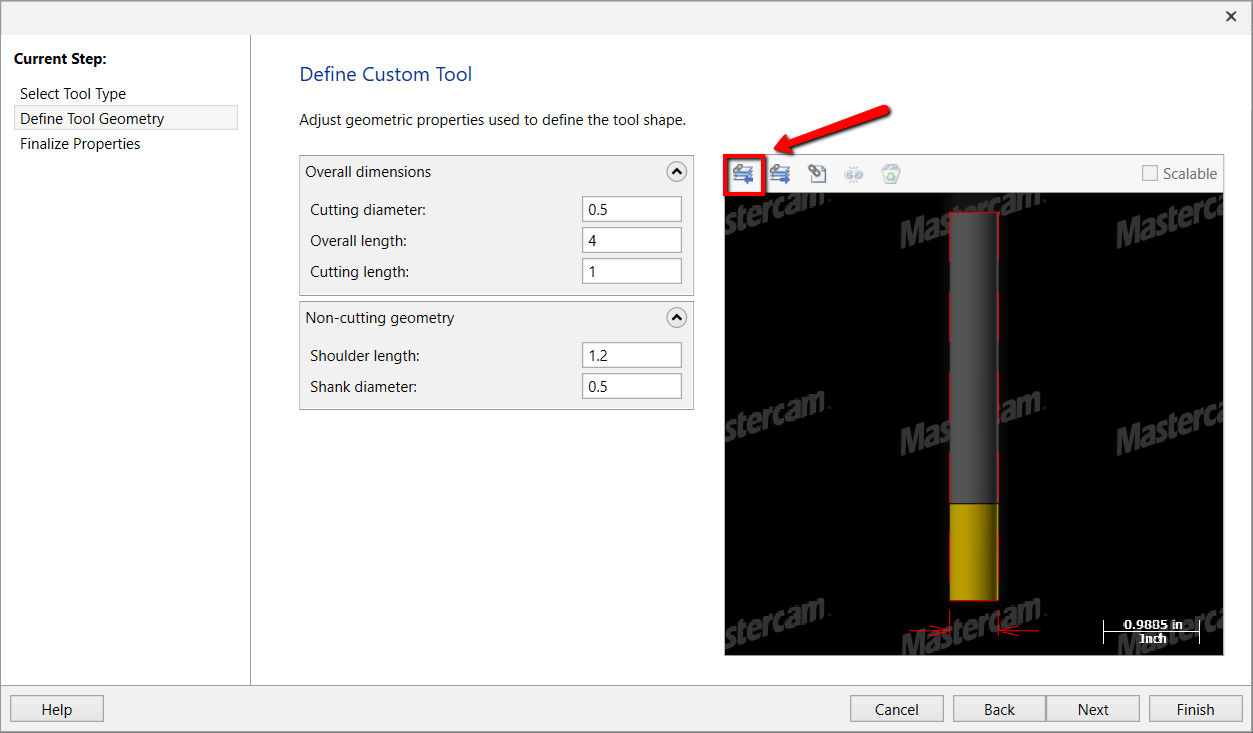 Select Custom level > OK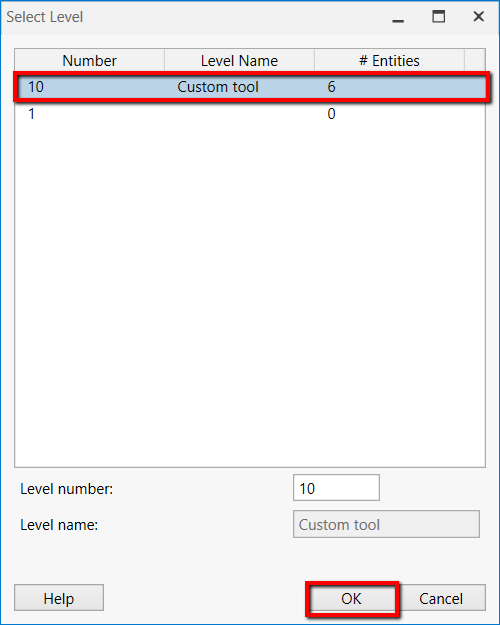 The custom tool will now displayed. Select Next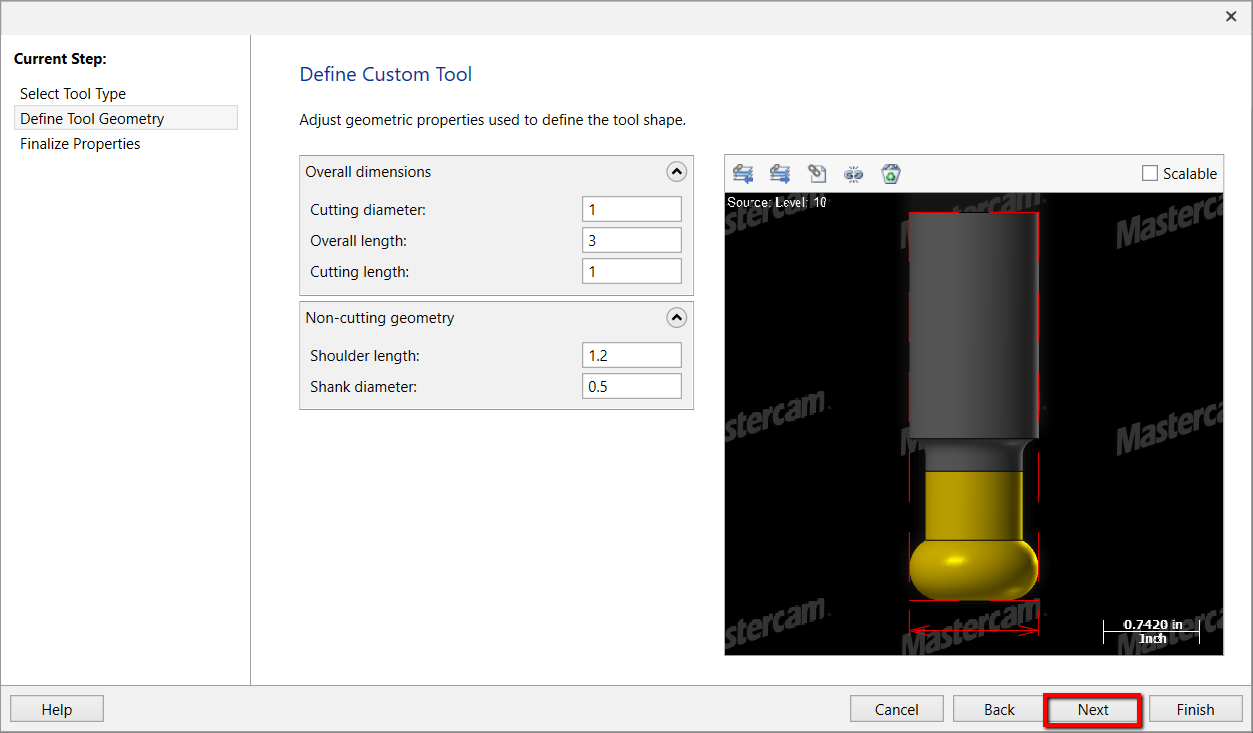 Set the Operation and General Properties then select Finish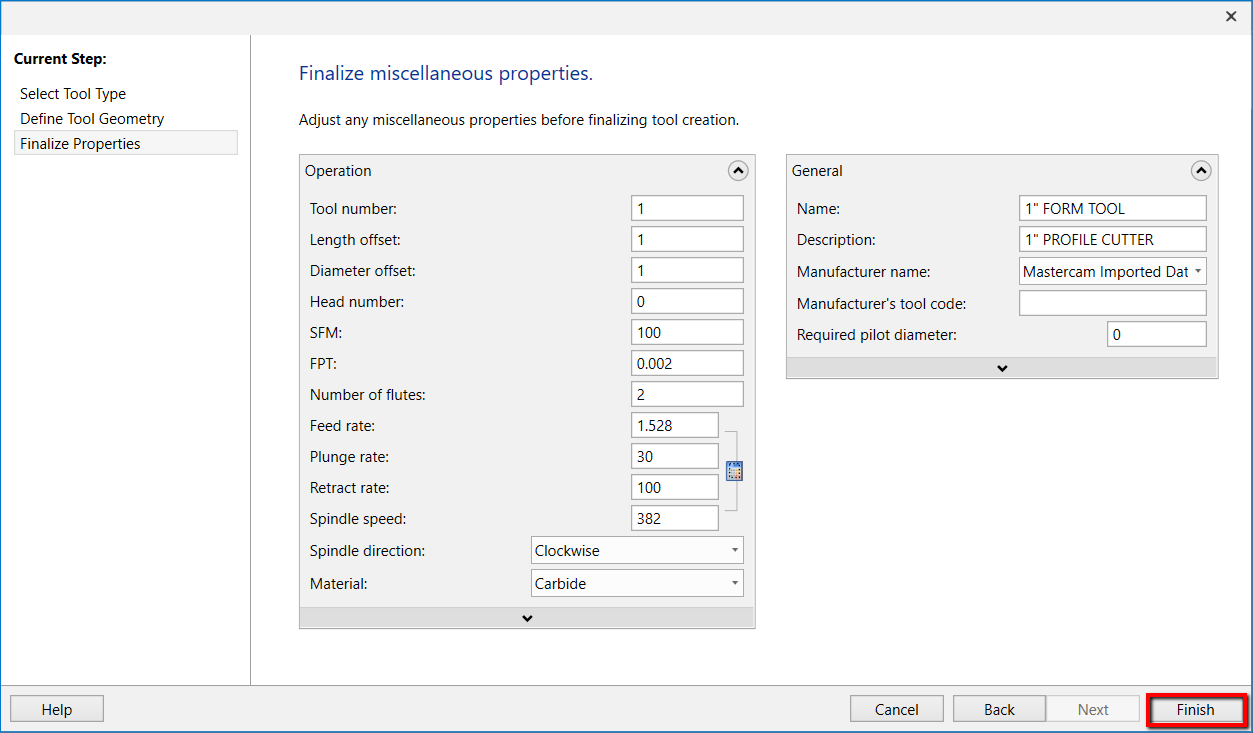 Right click on custom tool and select Save Tool to library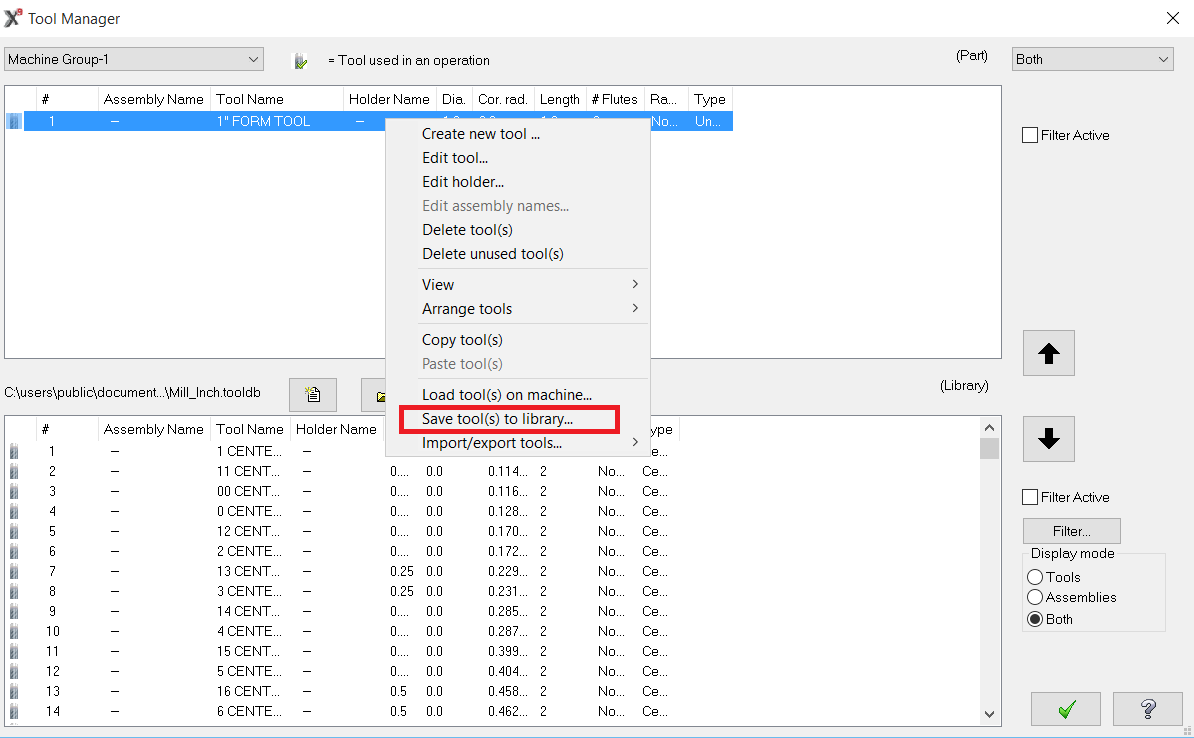 Browse to the desired library and Save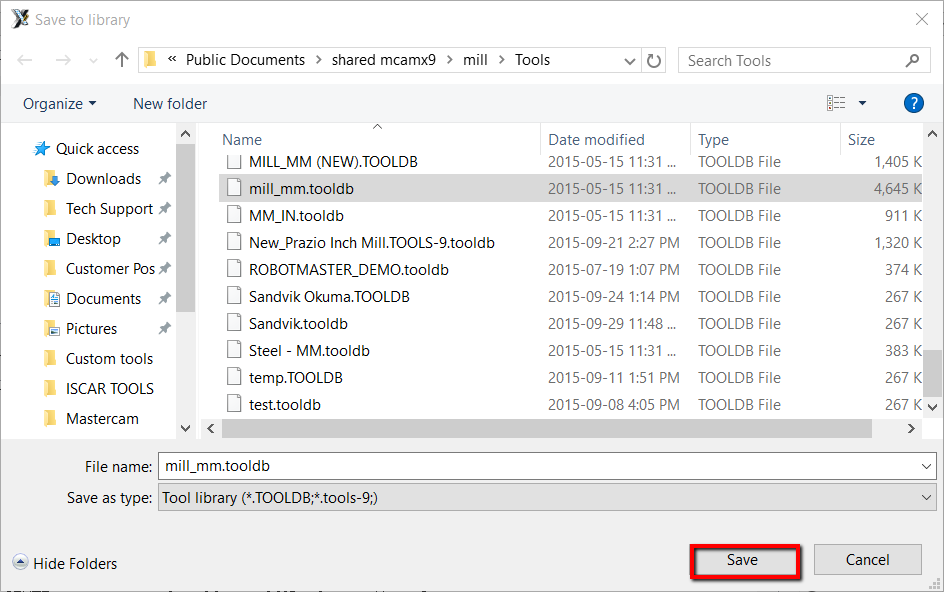 ---
---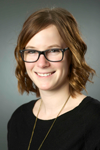 Presented by Sandy McClintock, Applications Support Specialist
Do you have a topic or question you would like to see us cover? Let us know in the comment section below!
Join the Conversation:
Follow us on Twitter, Facebook or LinkedIn and Subscribe for news & exclusive offers.