Toolbars: Resetting, Adding, Custom, and Backup
Toolbars (resetting, adding, custom, backup)
Note: At any point that (version) is present, enter/insert/reference the version of Matercam in question.

ie. A path states as 'C:\Program Files\mcam(version)\common' if you are working in Mastercam X8 the path will be 'C:\Program Files\mcamX8/common'
Resetting Toolbars to Default Install Configuration
Right click >Customize

Reset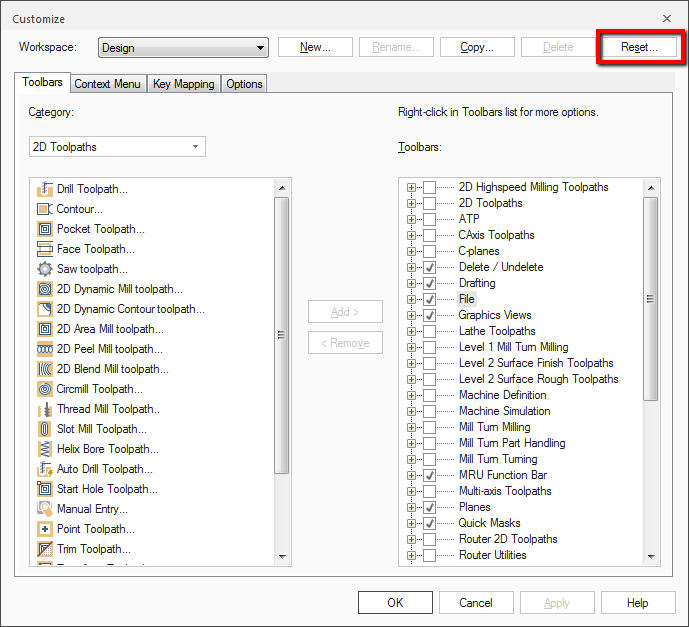 Check Toolbars and OK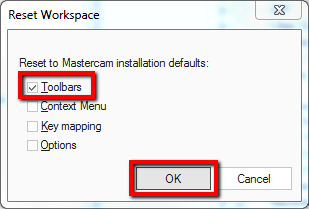 Adding Toolbars
Right click >Customize

There are several toolbars already configured. They simply need to be activated.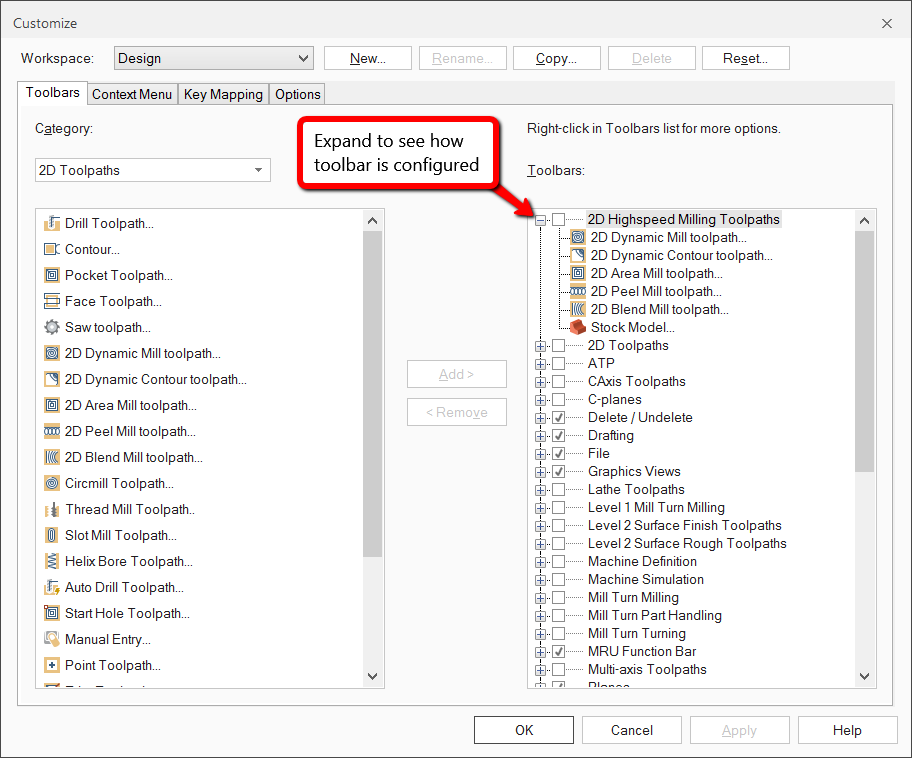 If the toolbar is configured in the manner desired…

Otherwise custom toolbars can be created.
Creating Custom Toolbars
Right click >Customize

Select desired Category.
Right click over toolbars section select New Toolbar.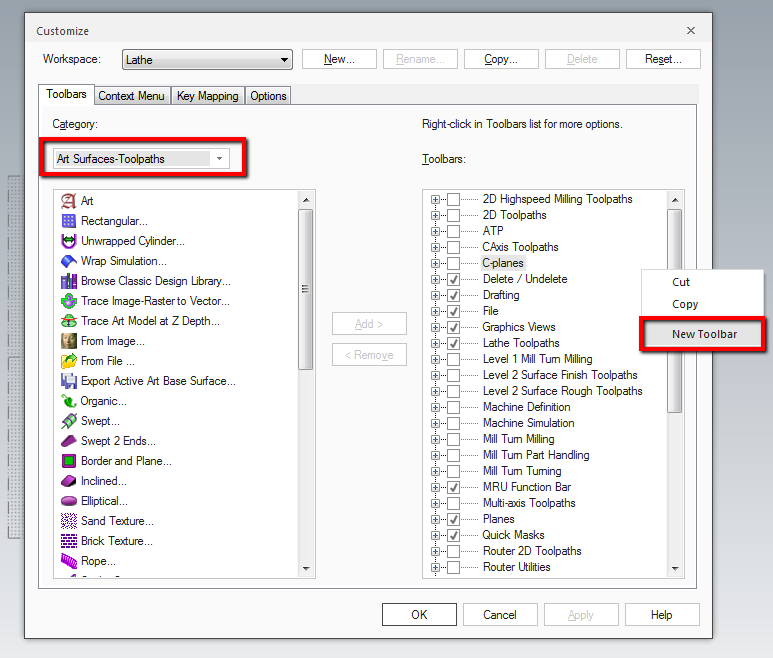 Name toolbar appropriately.
While selected on this toolbar use Add button to add desired icons.
Note: icon from different categories can be added to the same toolbar.
Place toolbar as needed.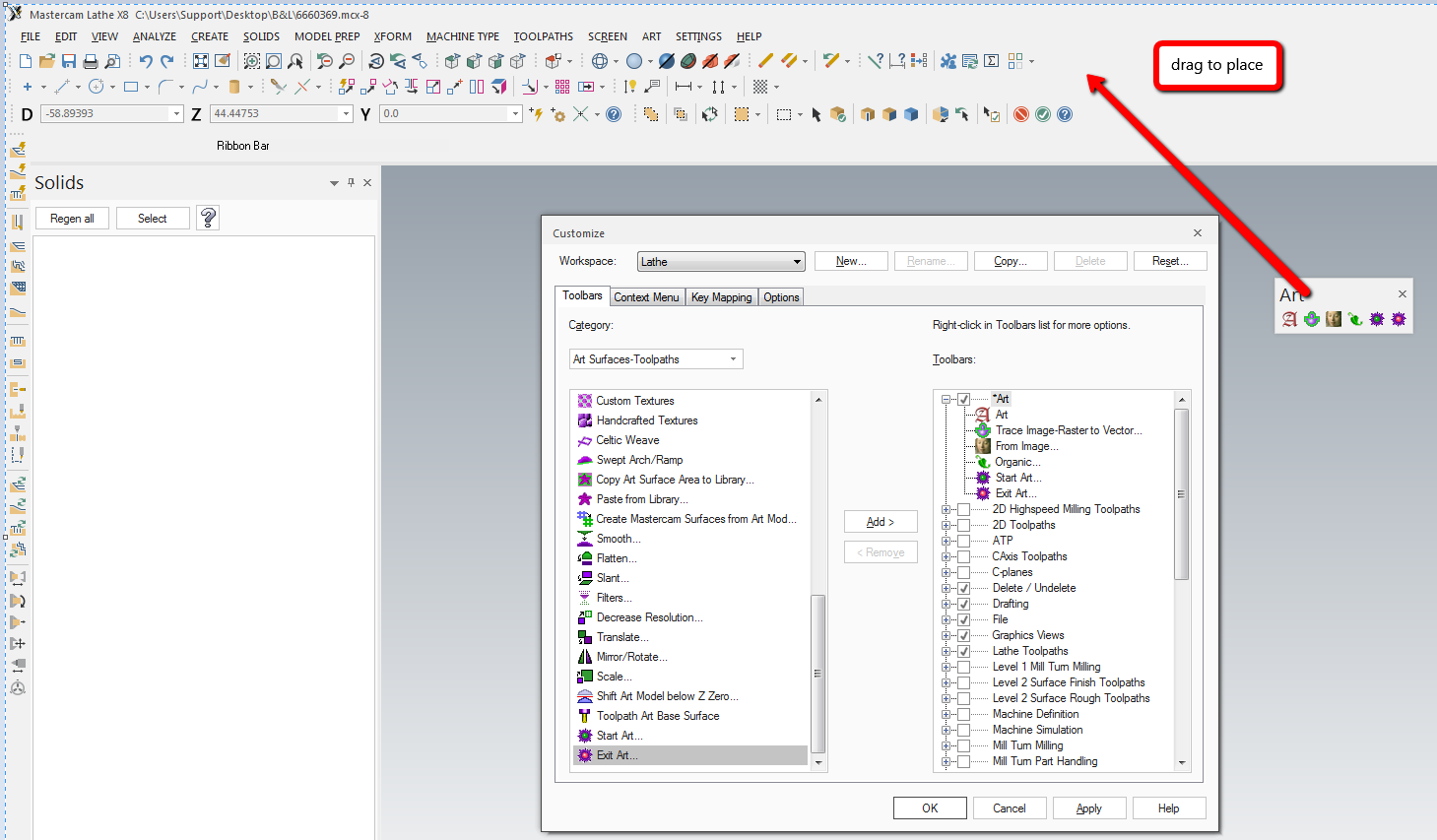 Note: Icons can be added to existing toolbars.
Backing up Toolbars
Toolbars are contained within the workspace file, which is user specific.
Mastercam comes with several workspaces that can be used or modified. The option to create custom workspaces is also available.
Take note of what workspace you use.
Right click >Customize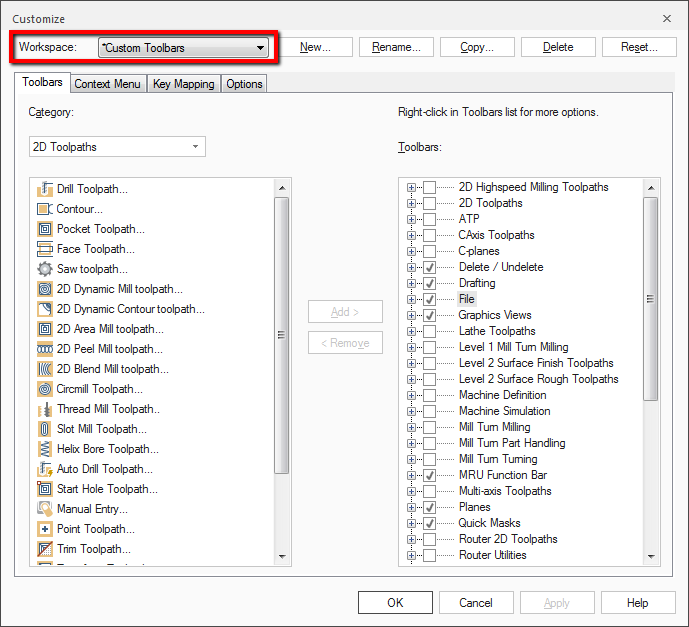 Go to C:\Users\username\Documents\my mcamx(version) \CONFIG
Copy WorkspaceName.workspace to a backup location.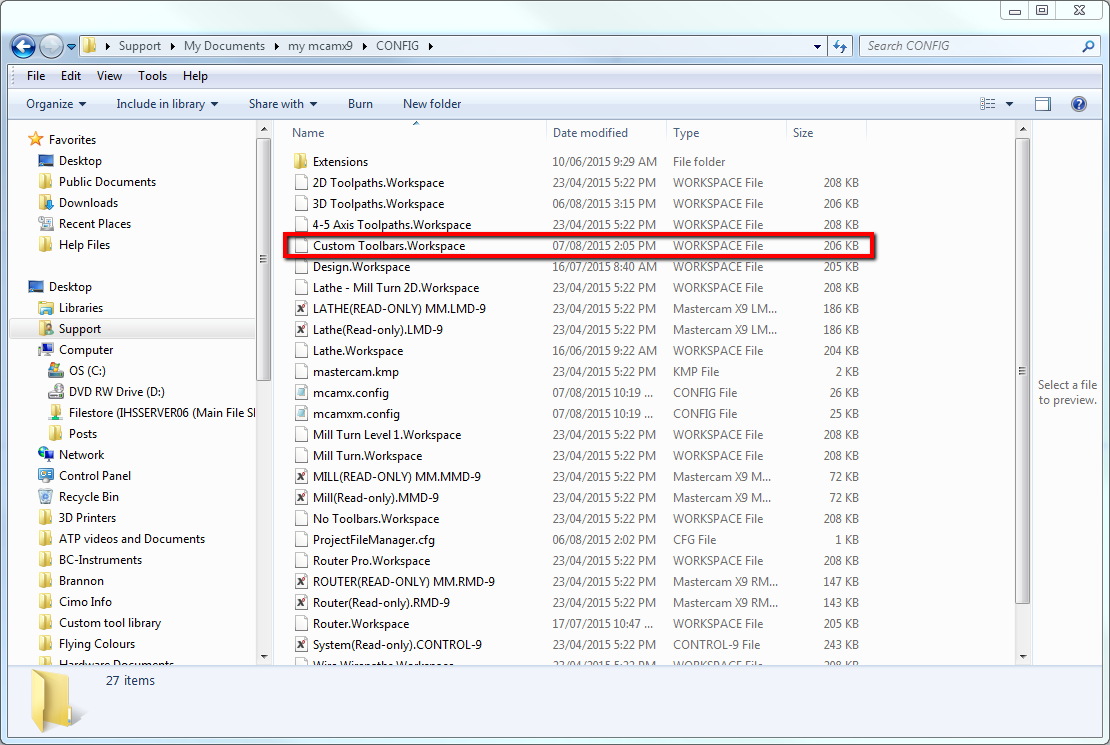 To restore this workspace, add it to another user or add to another workstation, place the file in the same location; keeping in mind workspaces are user specific.
---
---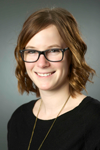 Presented by Sandy McClintock, Applications Support Specialist
Do you have a topic or question you would like to see us cover? Let us know in the comment section below!
Join the Conversation:
Follow us on Twitter, Facebook or LinkedIn and Subscribe for news & exclusive offers.