Transferring Setup
Note: At any point that (version) is present enter/insert/reference the version of Mastercam in question.

ie. A path states as 'C:\Program Files\mcam(version)\common' if you are working in Mastercam X8 the path will be 'C:\Program Files\mcamX8/common'
Machine files
Control files (.control) found C:\users\public\documents\shared mcam(version)\CNC_MACHINES
Machine definitions (.mmd, .lmd, .rmd and/or .wmd) found C:\users\public\documents\shared mcam(version) \CNC_MACHINES
Post files (.pst, .psb and/or .psm) found C:\users\public\documents\shared mcam

(version)

\machine type\Posts (machine type could be Mill, Lathe, Router or Wire)
Tool Libraries; if you have modified or created your own C:\users\public\documents\shared mcam(version)\ machine type \Tools
Power library (wire machine only) C:\users\public\documents\shared mcamx8\wire\Power
Operation Libraries (.operations); if you have modified or created your own C:\users\public\documents\shared mcam(version)\machine type\Ops
Operations Defaults (.default); if you have modified or created your own C:\users\public\documents\shared mcam(version)\machine type\Ops
It is not recommended to transfer your configuration because there will be different paths and settings from one computer to another.
---
---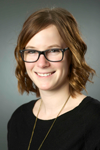 Presented by Sandy McClintock, Applications Support Specialist
Do you have a topic or question you would like to see us cover? Let us know in the comment section below!
Join the Conversation:
Follow us on Twitter, Facebook or LinkedIn and Subscribe for news & exclusive offers.