Change Background Colour – Mastercam
File > Configuration
Colors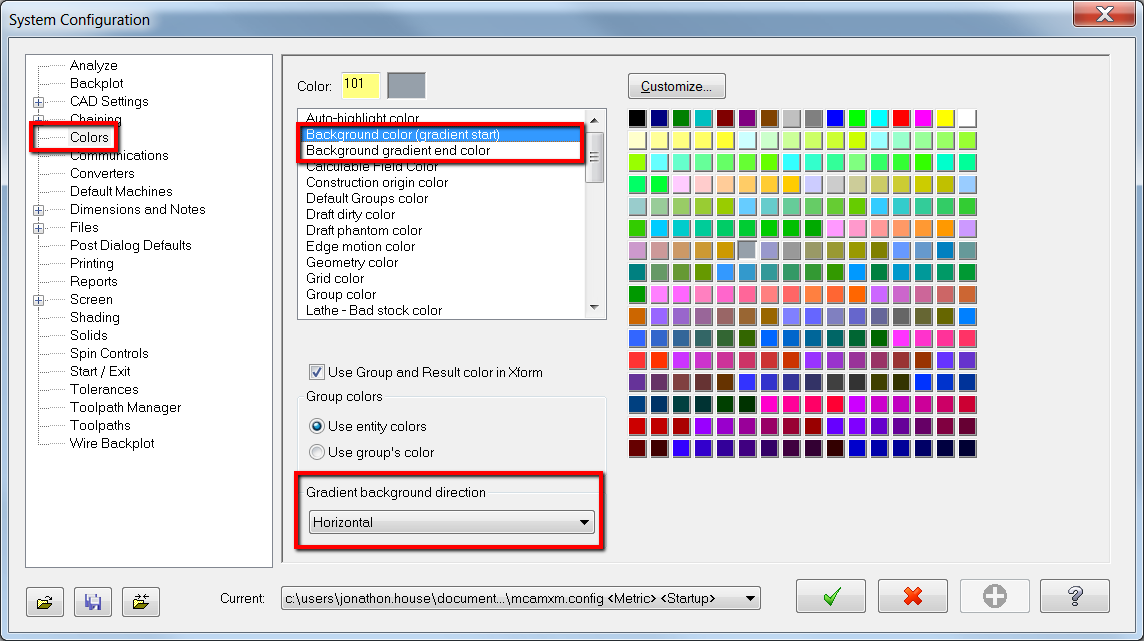 If you would like your background to be gradient, select the Start and End Color, and set your preferred Gradient background direction.
If you would like a solid background colour, select the Background Colors, and set the Gradient background direction to None.
---
---
Do you have a topic or question you would like to see us cover? Let us know in the comment section below!
Join the Conversation:
Follow us on Instagram, Twitter, Facebook or LinkedIn and Subscribe for news & exclusive offers.