Customize Right Click Menu – Mastercam
There are two ways to access the Right mouse button menu customization page.
Option 1
Right mouse click in the ribbon area > Customize Quick Access Toolbar/Customize the Ribbon

Select Context Menu.
Option 2

FILE > Options

Select Context Menu. All items currently setup for the Right mouse button menu are listed.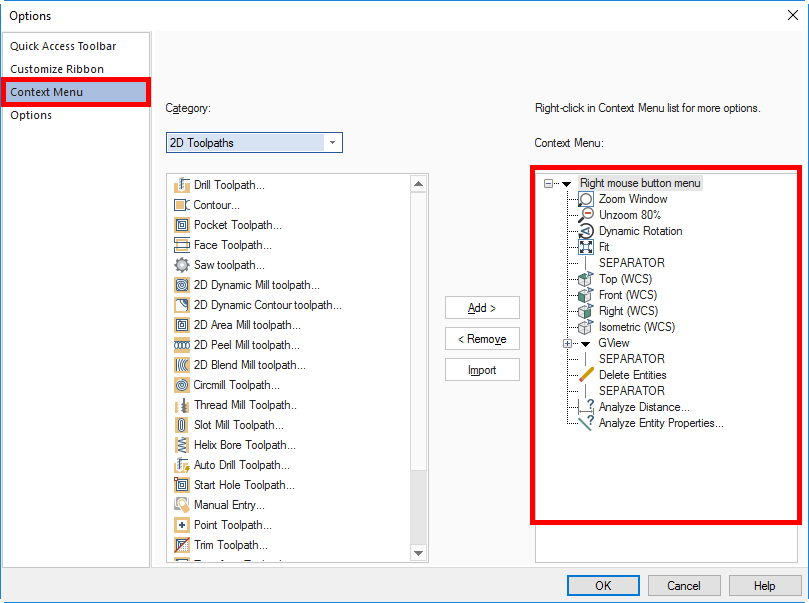 To add additional tools, select the appropriate Category from the drop down menu. Select the desired feature and select the Add button.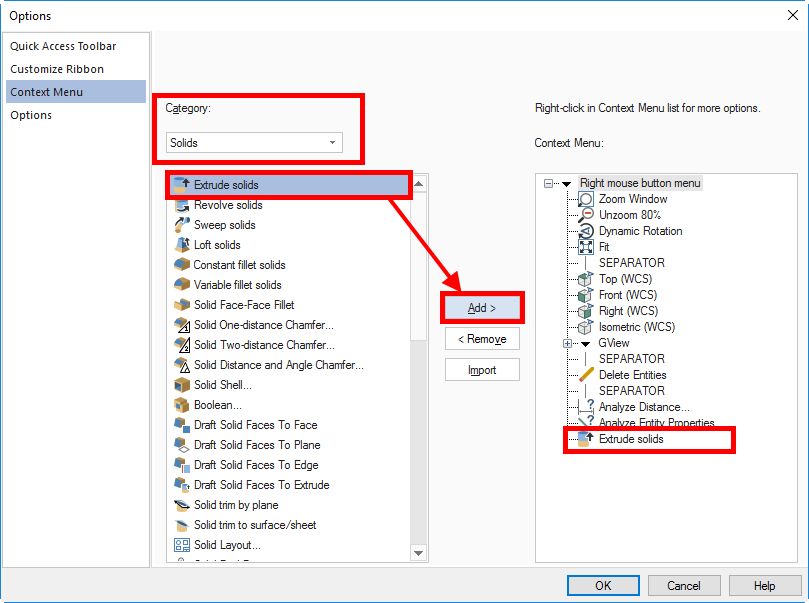 To remove a tool, select the tool that will be removed and select the Remove button.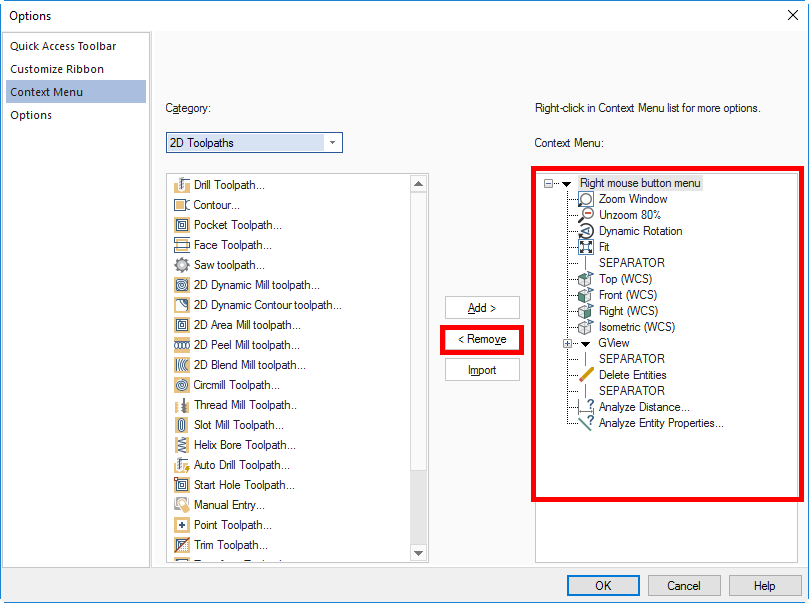 OK.

---
---
Do you have a topic or question you would like to see us cover? Let us know in the comment section below!
Join the Conversation:
Follow us on Instagram, Twitter, Facebook or LinkedIn and Subscribe for news & exclusive offers.