Mask on Arc Selection for Drilling and Circle Toolpaths – Mastercam
Below is the sample part to demonstrate Mask on Arc selection.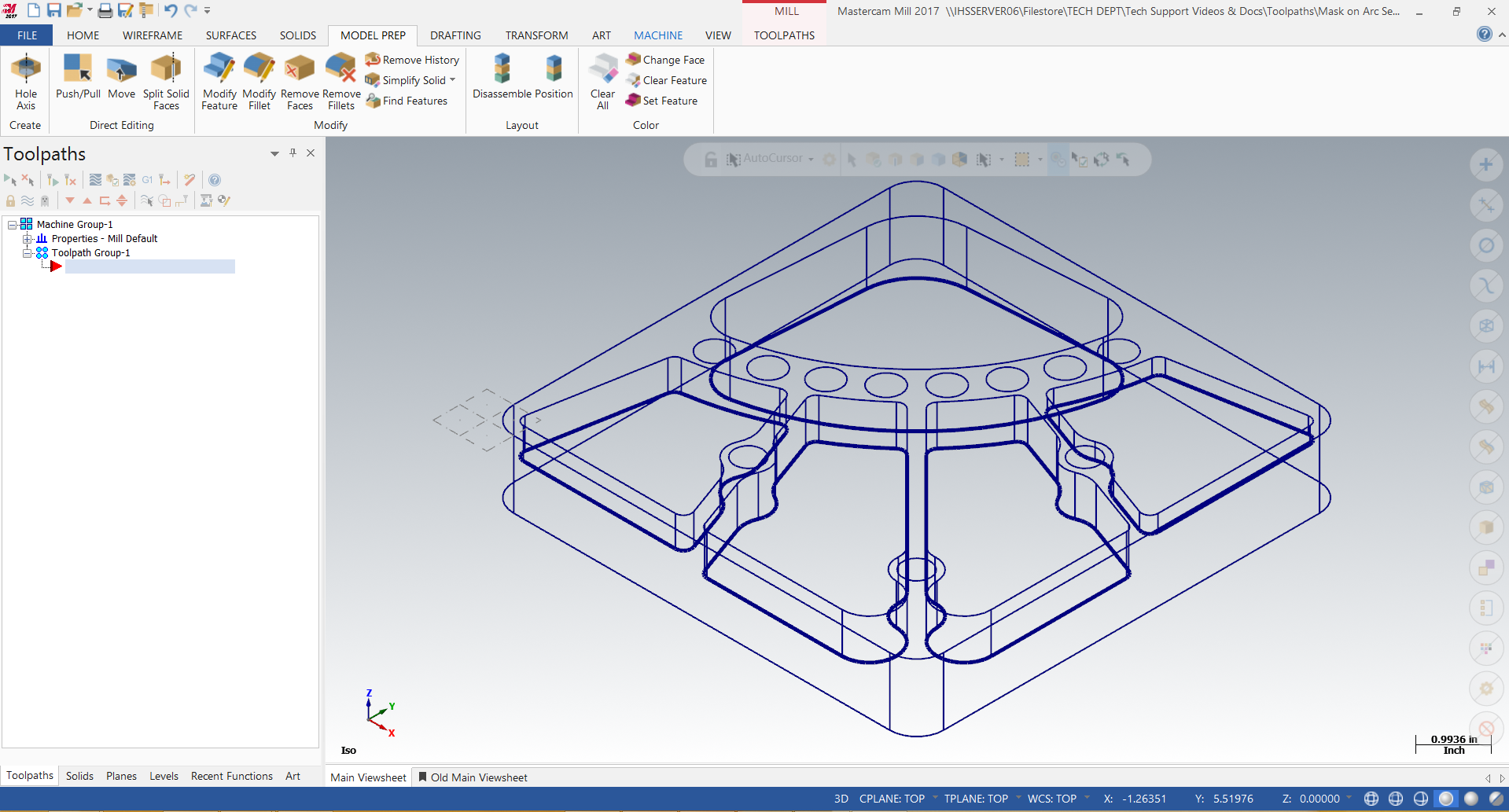 TOOLPATHS > Drill

Accept.

Mask on Arc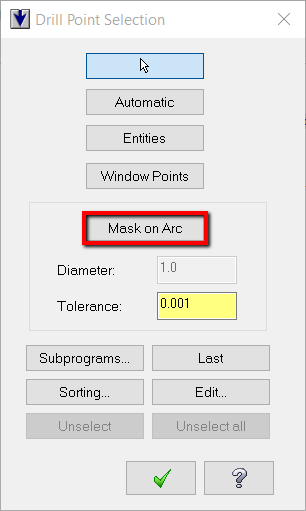 Select arc to match.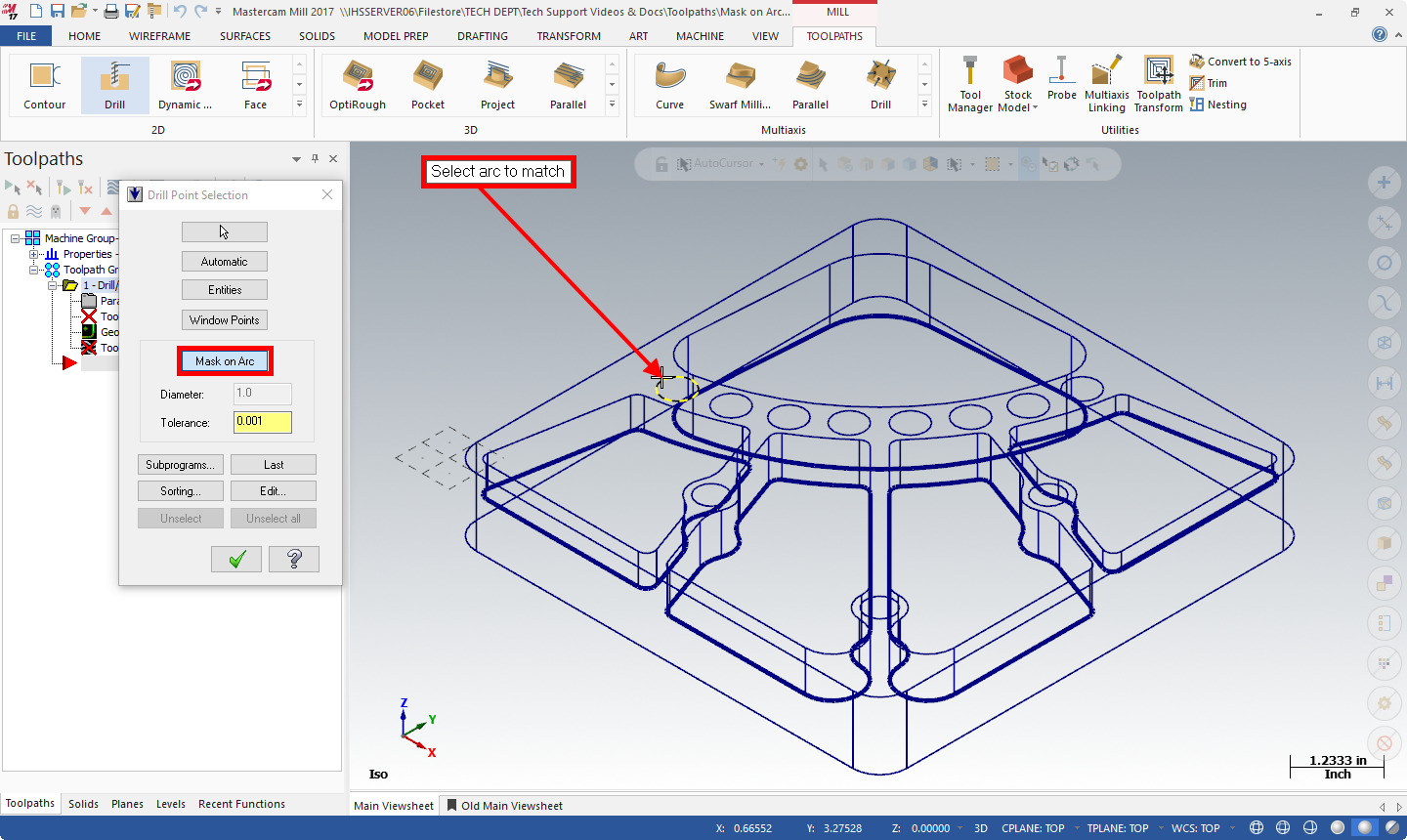 Create a window that encases all entities that should be included (left click and drag).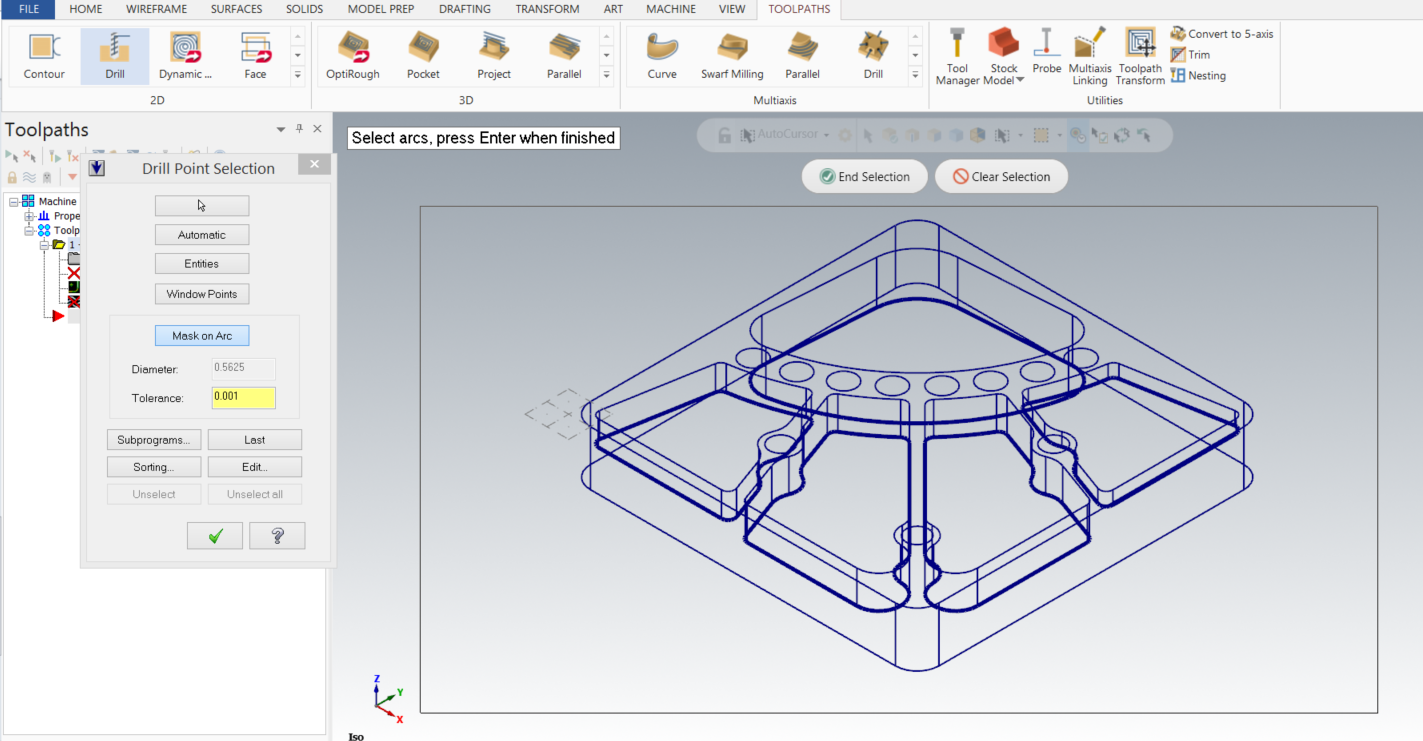 [Enter]
Verify that all of the required arcs have been selected.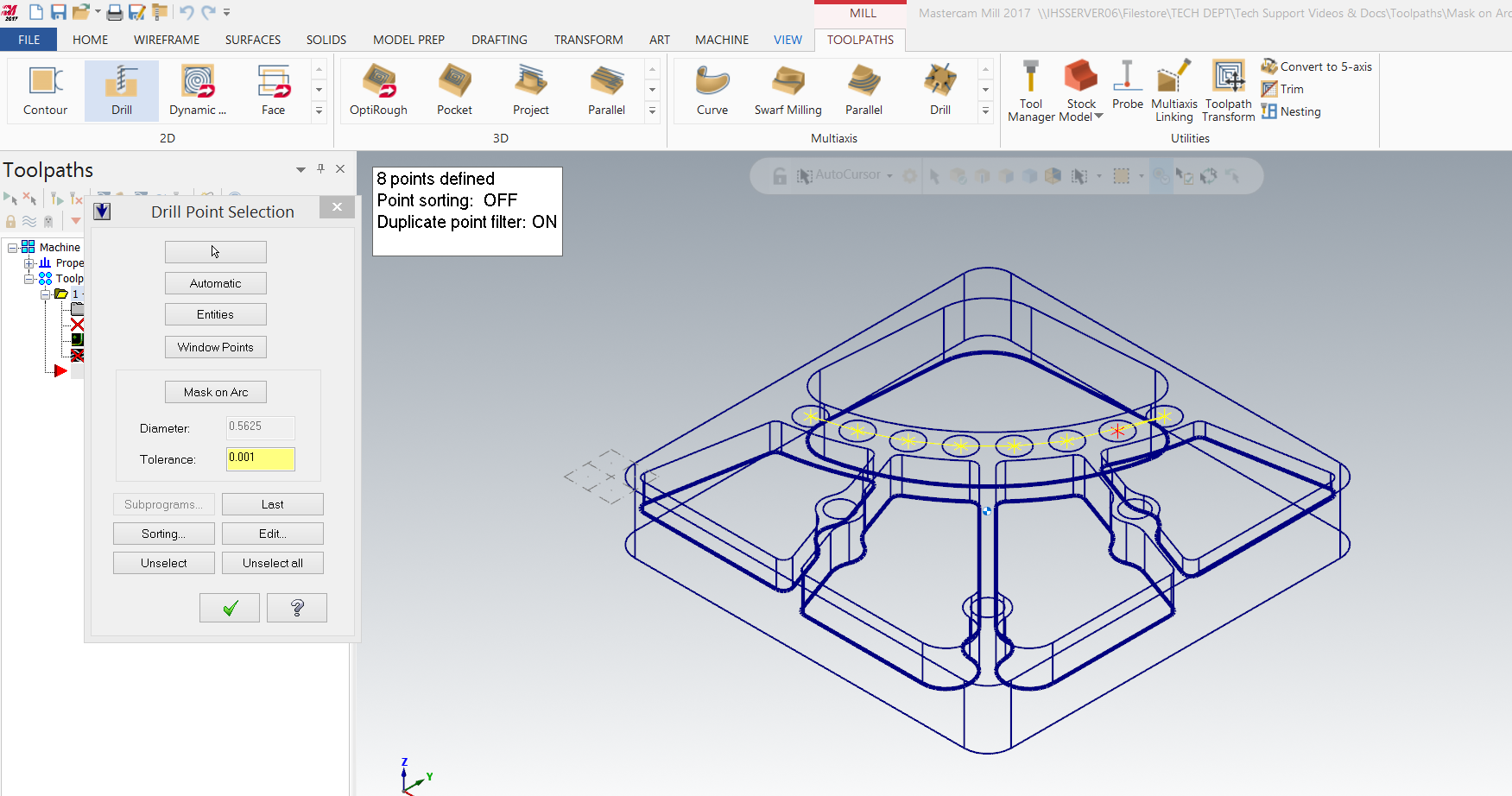 Accept.

---
---
Do you have a topic or question you would like to see us cover? Let us know in the comment section below!
Join the Conversation:
Follow us on Instagram, Twitter, Facebook or LinkedIn and Subscribe for news & exclusive offers.