Opening SLDPRT error: SOLIDWORKS is not installed – Mastercam
Issue: Opening SLDPRT error: SolidWorks is not installed on this computer. Solids History can only be read if SolidWorks is installed.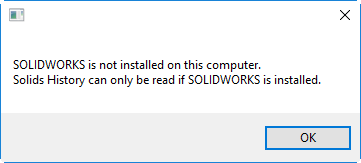 Fix:
FILE > Configuration

Converters
Ensure Import SOLIDWORKS Solids History is disabled.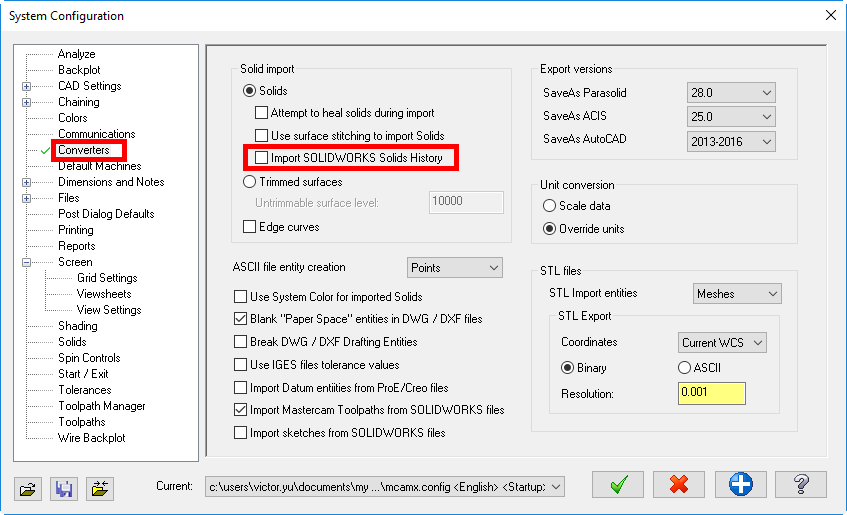 OK. (Green Check Mark)
---
---
Do you have a topic or question you would like to see us cover? Let us know in the comment section below!
Join the Conversation:
Follow us on Instagram, Twitter, Facebook or LinkedIn and Subscribe for news & exclusive offers.