Roll Unroll 2D Contour with Axis Substitution – Mastercam
Wireframe > Curve All Edges

Activate Solid Selection icon

Solid Face selection


Select the face required
Once desired faces are selected End Selection


Press [Enter]
Transform > Roll

Chain desired geometry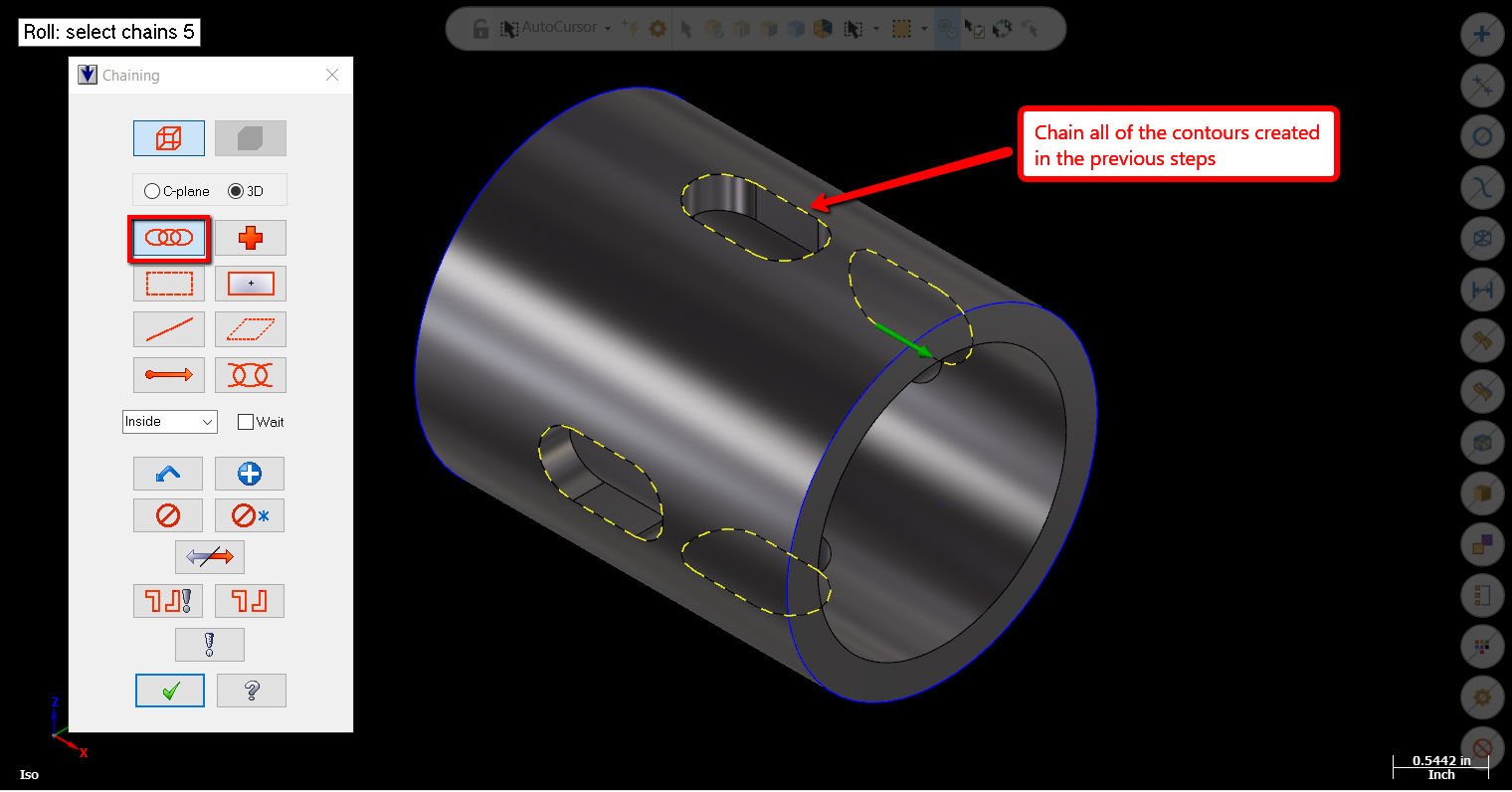 Accept


Set to Copy and Unroll. Then enter outside diameter of part.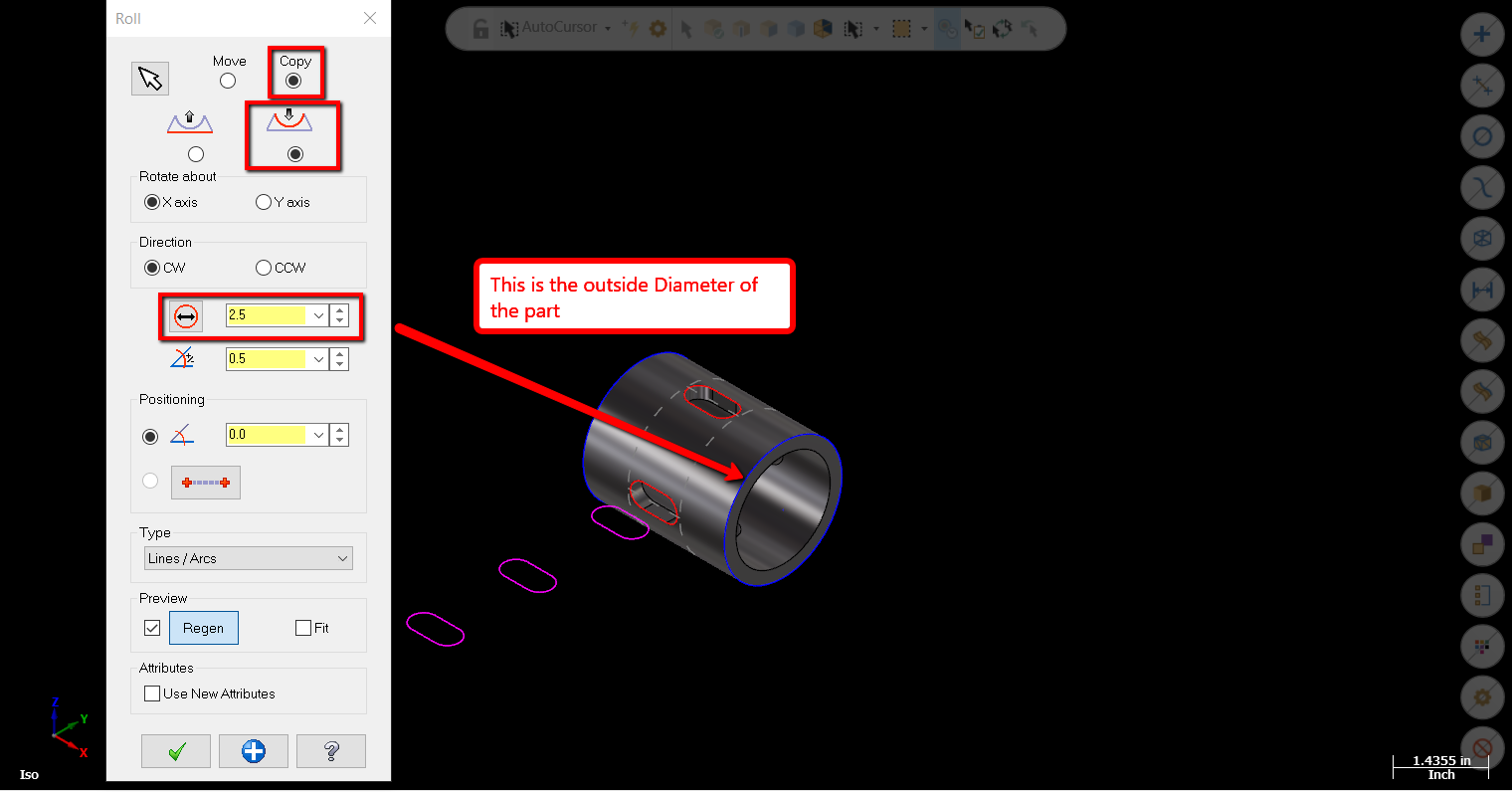 Accept


Note: In some cases your toolpath will not line up with your model after you do the axis substitution toolpath. You may need to adjust the Positioning Angle so they line up.

Toolpath > Contour

Select C-plane > Chain

and then select the unrolled geometry.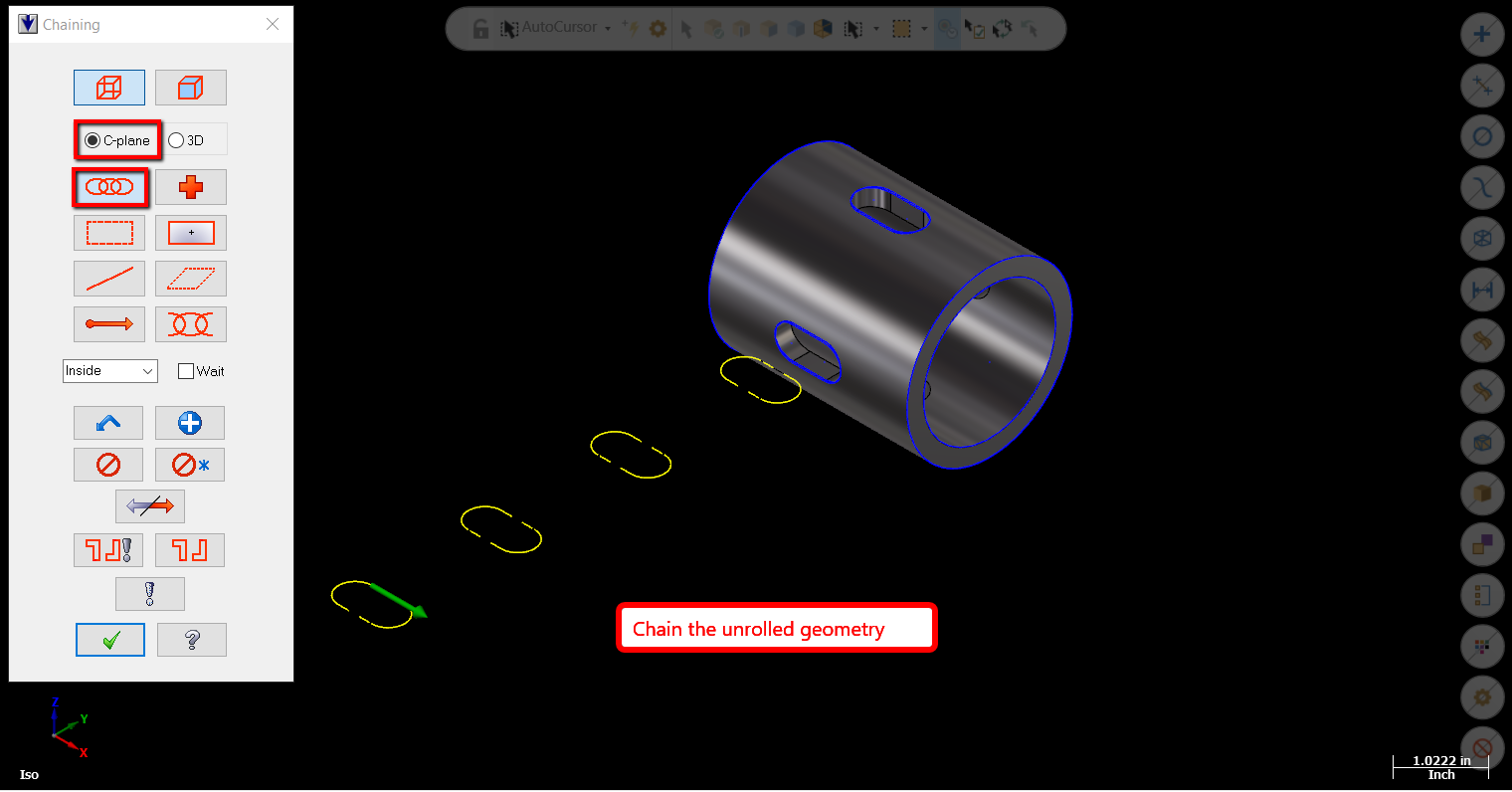 Accept


Review all toolpath parameters (as you would in any toolpath).
Under Axis Control select Rotary Axis Control
Under Rotation Type select Axis Substitution
Under Axis Substitution select appropriate axis (in this example select Y axis is used).
Enter Rotary Diameter (Outside diameter of part)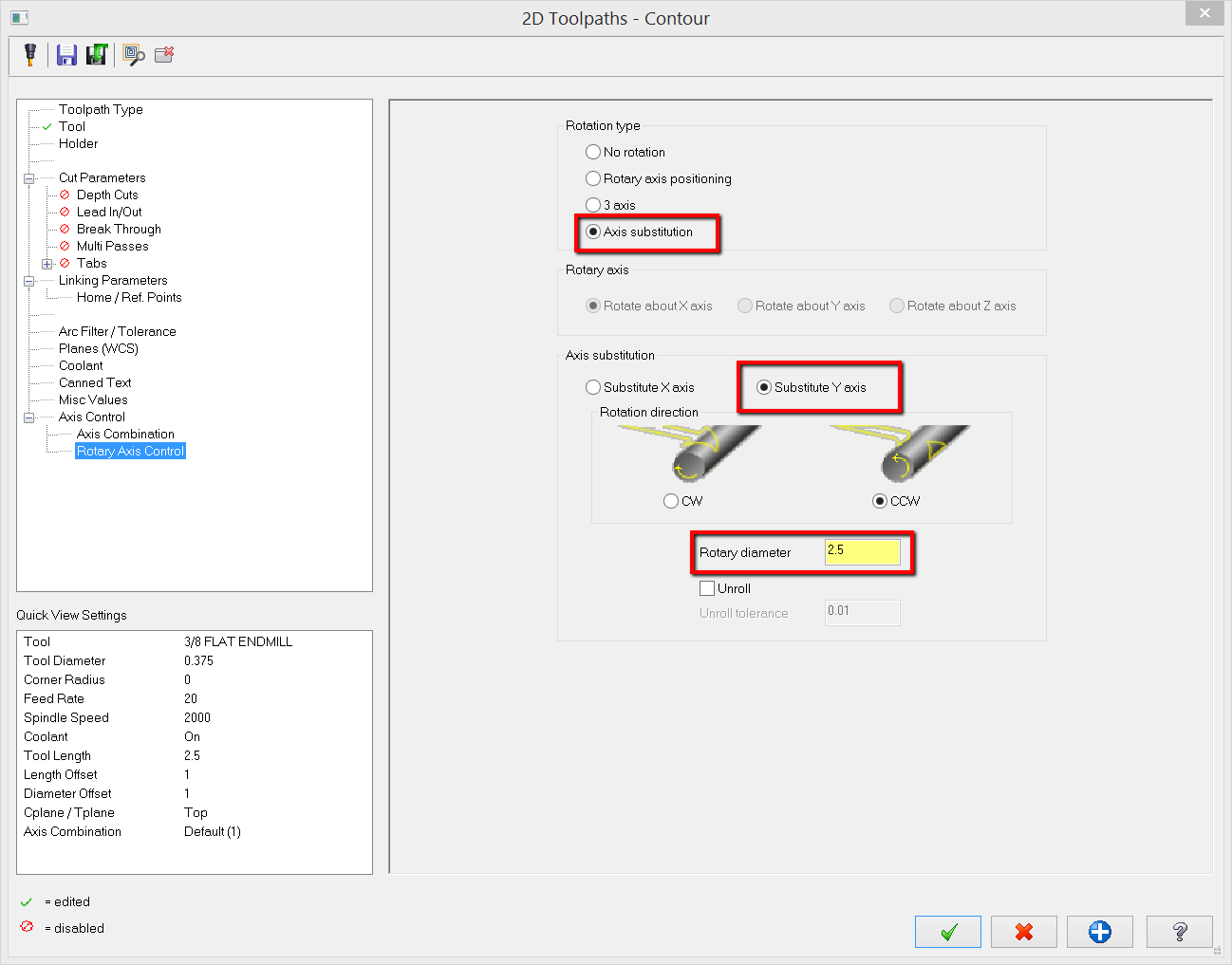 Accept


To review toolpath,
Under Operations Manager select Backplot


Press Play

to backplot your operation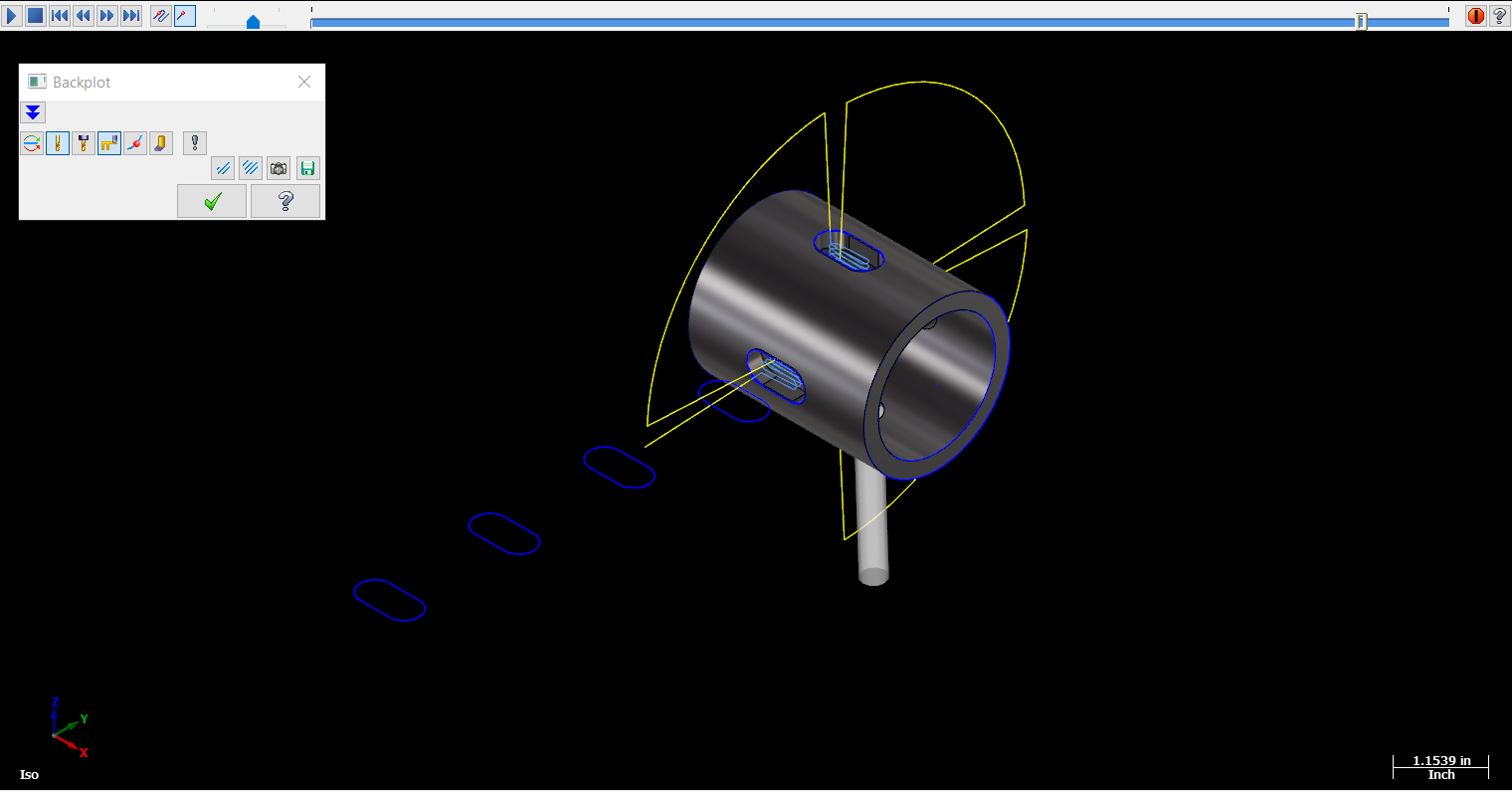 ---
---
Do you have a topic or question you would like to see us cover? Let us know in the comment section below!
Join the Conversation:
Follow us on Instagram, Twitter, Facebook or LinkedIn and Subscribe for news & exclusive offers.