Toolpaths/Solids Manager Display/Hide – Mastercam
For Mastercam 2017 and up
VIEW > select desired Managers

If Auto Hide is off, the tabs will appear at the bottom of the manager panel.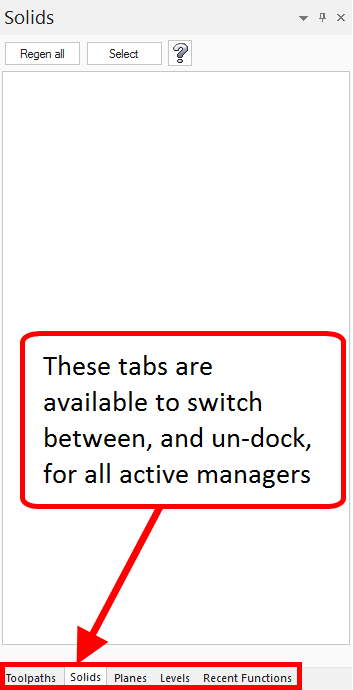 If Auto Hide is on, the tabs will appear on the left hand side of the graphics window.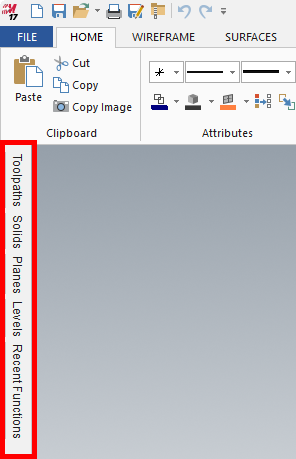 Auto Hide is controlled here.

---
---
Do you have a topic or question you would like to see us cover? Let us know in the comment section below!
Join the Conversation:
Follow us on Instagram, Twitter, Facebook or LinkedIn and Subscribe for news & exclusive offers.