Unable to Open Inventor Files – Mastercam
When attempting to open an Inventor file (ipt or iam), the below errors may occur…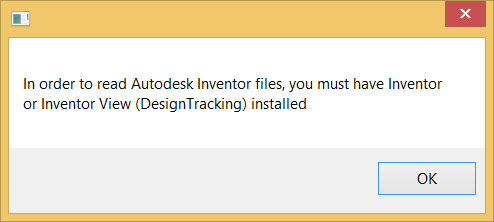 In order to read Autodesk Inventor files, you must have Inventor or Inventor View (DesignTracking) installed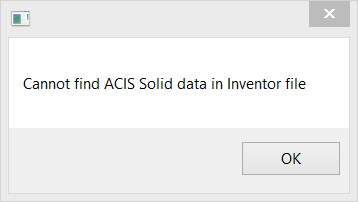 Cannot find ACIS Solid data in Inventor File
In order to open Inventor files in Mastercam, Inventor or Inventor Viewer needs to be installed on the system.
Note: Inventor Viewer is free for download from Autodesk's website
When attempting to open an Inventor assembly file (iam), the below errors may occur…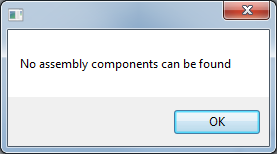 No assembly components can be found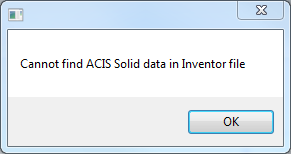 Cannot find ACIS Solid data in Inventor File
Assembly files (iam) reference part files (ipt), therefore they must be present in the same folder as the assembly file in order for Mastercam to be able to open this file.
However, in some cases, there may be mapping issues to the part files. Therefore another option would be to save a different file format out of Inventor such as a Parasolid.
---
---
Do you have a topic or question you would like to see us cover? Let us know in the comment section below!
Join the Conversation:
Follow us on Instagram, Twitter, Facebook or LinkedIn and Subscribe for news & exclusive offers.