eMastercam Back to School SALE
$100 off a one year Sitewide Subscription!
Access to all eBooks and eCourses (See details below)
Access to new materials as soon as they are released
Access to the Mastercam 2019 and 2018 Home Learning Edition/Demo Software
Only $259.99 for 12 months access
Subscribe Now to SAVE!
Regular price $359.99 USD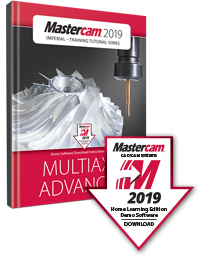 Mastercam eBooks
Every print title we offer is also available as an eBook – which can be read in your browser or downloaded as a protected pdf. The main benefits include instant download, search & bookmark functionality, as well as color screenshots. Each eBook title includes a Mastercam demo software download and is available in versions from X4 to 2019.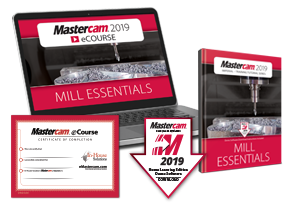 Mastercam eCourses
Expand your Mastercam knowledge, anytime and at your own pace, with our step-by-step online video eCourses.
Each eCourse includes online tutorials and quizzes designed to expand and test knowledge along the way, a corresponding eBook, a download of Mastercam Home Demo Software and a certificate of completion at the end. Available in versions from X7 to 2019.

Subscribe Now and SAVE $100!
If you are a Canadian Mastercam Customer on Maintenance, you already get the eMastercam Sitewide Subscription for free! Talk to your customer support specialist to get access if you don't have it.
Sale ends September 30, 2018