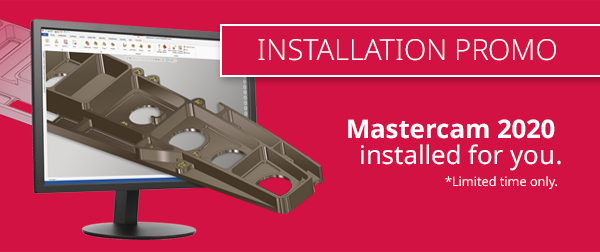 Making the switch to Mastercam 2020
Leave the heavy lifting to the pros – get it installed and set up right the first time.
Professional Mastercam 2020 installation includes the following:
Install of Mastercam 2020
Overview of Mastercam 2020
Migration of settings from previous versions to 2020
Set up of default settings in 2020
Up to a four hour visit
All of the above for a flat fee of $300*
Schedule your visit today by emailing your Sales Rep or contacting us
If you prefer to download and install 2020 yourself and your maintenance expires on or after May 31st, 2019, you can download Mastercam 2020, or Mastercam for SOLIDWORKS, here:
*Professional Mastercam 2020 installation does not include part programming or Standard Training. Travel time may apply. Expires September 30th, 2019.