Mastercam Second Seat Promotion – 20% off!
Categories: Uncategorized
At 20% off*, now's the time to add that new seat of Mastercam you've been waiting on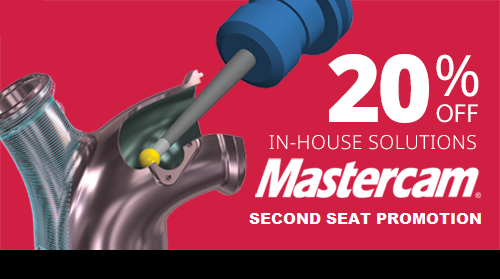 We know that many shops are making do with less seats of Mastercam than is optimal for their success. Working with CNC software we have put together a promotion that targets shops that haven't been able to purchase these seats in the past. Let us help your shop to be as profitable as it can be, by maximizing the efficiency of your programmers giving them access to the tools they need to be successful.
This 20% off second seat promotion by In-House Solutions is good for all of the Mastercam Core Products, including:
Contact your sales rep to take advantage of this sale which ends soon!
Not sure who your sales rep is? CONTACT US and we'll get you connected.
*For existing Mastercam Customers only. Ends September 30th, 2020.