From the Database tab click on the Setup button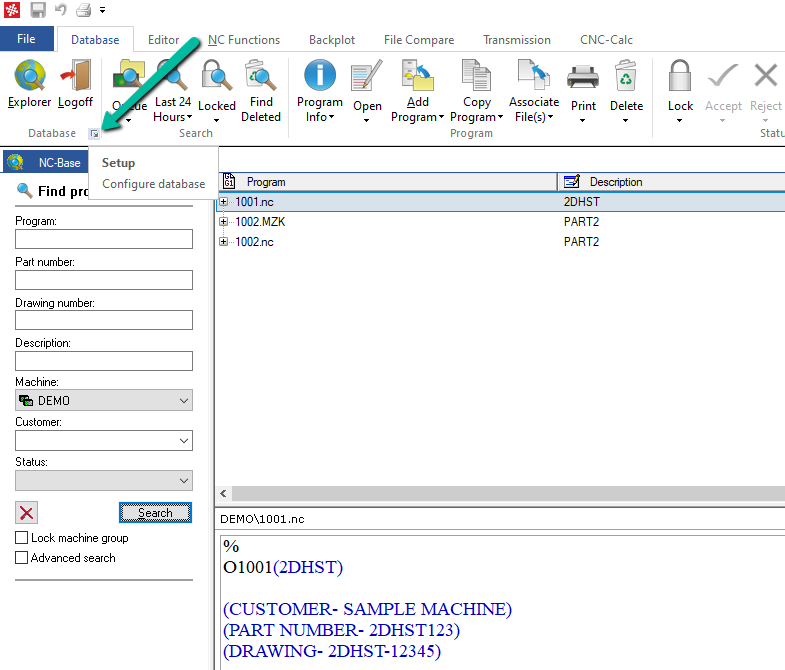 Select Backup from the tree and click the Backup button.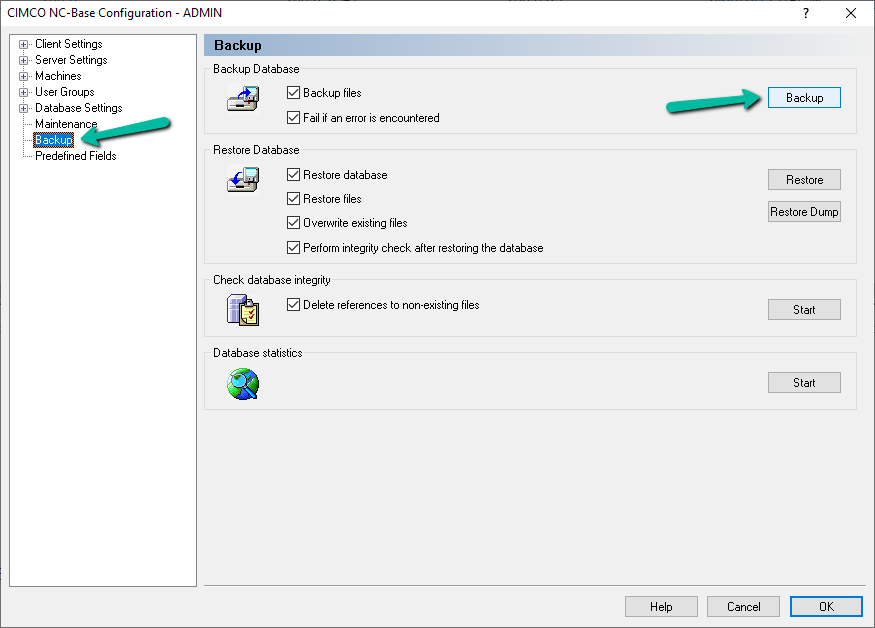 As a default the backup file will be saved in the backup folder of your base directory

The File name will be timestamped with the date the backup was created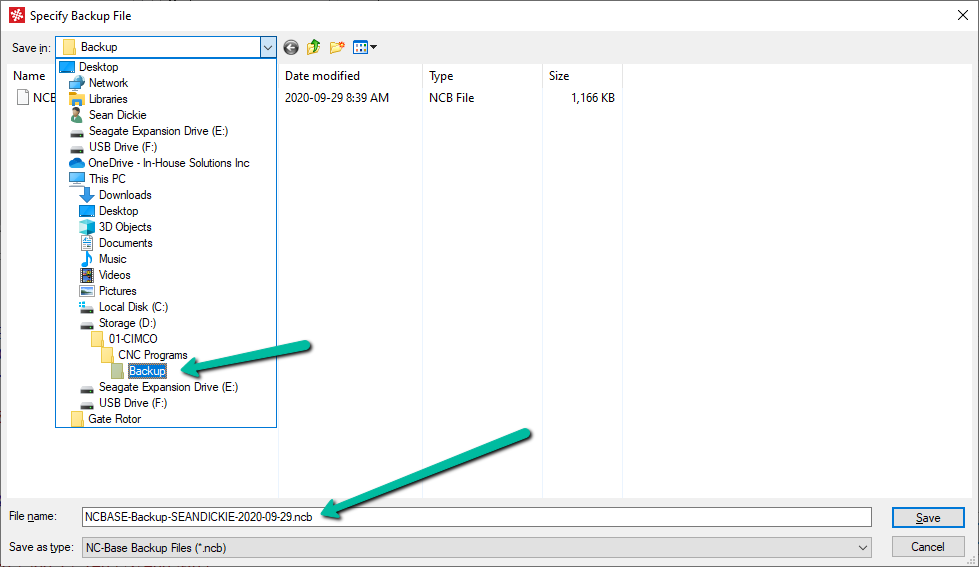 Once you click Save the backup will begin to generate – Once complete, click Close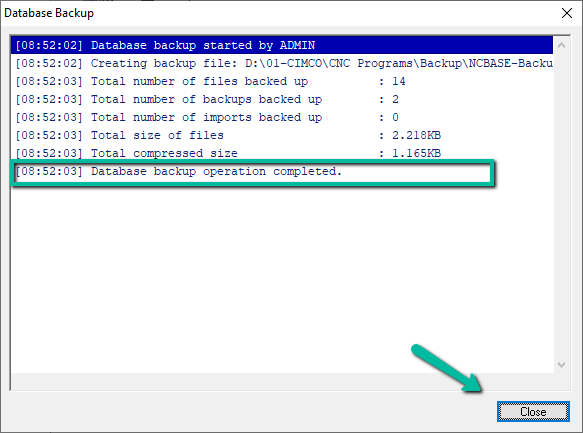 A backup can be generated omitting the files in the database which generates a backup file much quicker. Use this option only if your files are already backed up. 
Deselect Fail if an error is encountered if files are missing and you wish to create a backup file regardless.