---
Mastercam's applications engineers scaled down an aerospace wing rib section to test the limits of Dynamic Motion technology.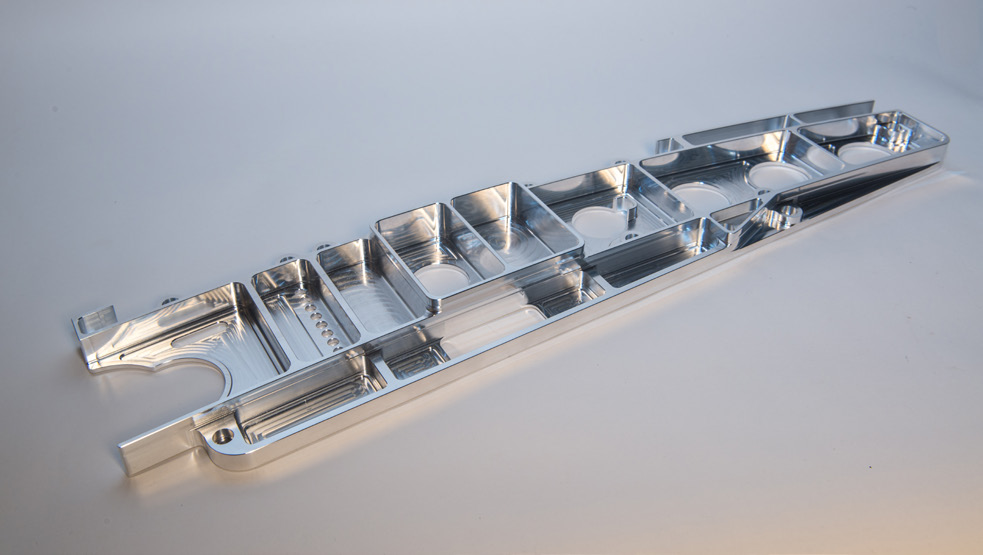 After running the recommended speeds and feeds (20% step over and full depth of cut), they pushed the envelope and ended up with a 70% step over, with tool and machine showing no signs of wear or slowing down.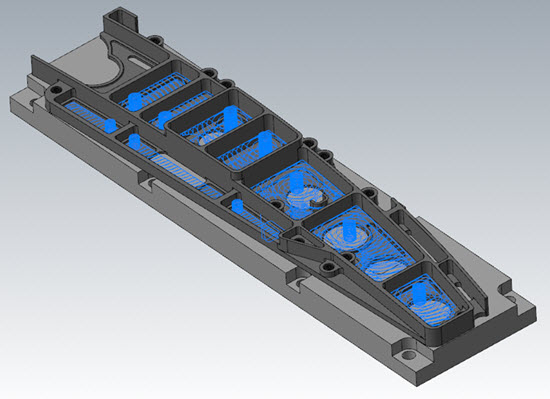 The only limitation they found was the inability to clear the chips out of the machine fast enough! For the production run, Dynamic Motion decreased cycle times over 50%, increased tool life, and reduced the machine load. With Dynamic Motion, the sky is the limit.
---
Details & Specs
Material
6061-T6 Aluminum
Machine
2015 Haas 3 Axis VF2SS
Roughing Tool
ECAI-H3R 500 -750/1.5C06CF ISCAR endmill
Roughing Paramters
15000 RPM; 400ipm/10700mmpm (Vf); 1963/598 CS (Vc);
.0067"/.17mm FPT (Fz); 50% stepover (Ae); 130% depth (Ap)
Total Cutting Time
40 minutes start to finish once mounted on fixture.
Material Removal Percentag
~90% (started at just over 20lbs, finished at just under 2lbs).
Technical Highlights:
Entire part climb cut with Mastercam Mill 2D Dynamic toolpaths.