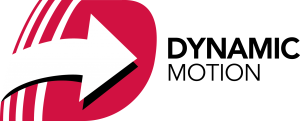 In the past few posts we've covered how Mastercam's Dynamic Motion can reduce cycle times, increase tool life, ease wear on your machines, and help you cut hard materials. Today we'll talk about a common misconception surrounding this type of machining.
Some assume that toolpaths that are designed for fast, controlled cuts are intended for use on special high speed machines. The truth is that Dynamic Motion is built to give you a benefit on virtually any milling machine you run – old or new. It's certainly true that newer and more sophisticated machines can output parts with greater efficiency, but you'll see dramatically benefits using the toolpaths with even an old retrofitted machine.
Whether you're using the latest high-end milling machine or an old retrofitted warhorse, Mastercam's embedded Dynamic Motion technology can help your machine produce more and last longer.
Watch as it is explained:
And with the expansion of Dynamic Motion to turning, you can get better performance from your lathes as well. Mastercam's Dynamic Motion comes to turning! More efficient cuts, no wasted motion and longer tool life combine to give you the same boost that Mastercam Mill users enjoy.
Thank you for joining us on this Dynamic Journey. If you have any questions contact us at any time!
Contact us at [email protected] or call 1-800-529-5517 for more information about Mastercam's Dynamic Motion or to learn more about X9 – Coming soon with exciting new changes!
---
Dynamic Motion is Mastercam's revolutionary time- and tool-saving machining technology. Introduced in 2008 it has continued to be expanded across the base of the Mastercam suite. It's the engine behind many milling toolpaths and it's been introduced to turning as well. The best part? It's a core part of Mastercam, so there's no extra cost to you.