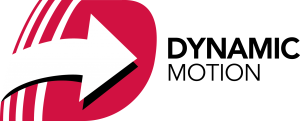 In our last post we looked at how Mastercam's Dynamic Motion saves you time and money by extending tool life. Today we'll pull back and look at an even larger capital expense —your machines.
Accuracy depends on a well-maintained machine, and machines are much more easily maintained if the toolpaths they run are built to provide smooth, non-jarring motion. And that's where Mastercam's Dynamic Motion comes in. Sharp, rapid direction changes not only risk tool breakage and poor finish, but they take a toll on your machine's servos. Dynamic Motion technology is designed to provide smooth motion over an entire part, saving wear on your machines.
Watch as it is explained:
Next up – learn how to best handle hard materials.
Contact us at [email protected] or call 1-800-529-5517 for more information about Mastercam's Dynamic Motion or to learn more about X9 – Coming soon with exciting new changes!
---
Dynamic Motion is Mastercam's revolutionary time- and tool-saving machining technology. Introduced in 2008 it has continued to be expanded across the base of the Mastercam suite. It's the engine behind many milling toolpaths and it's been introduced to turning as well. The best part? It's a core part of Mastercam, so there's no extra cost to you.