Over the next two months, In-House Solutions will be sponsoring and attending a variety of Skills events across Canada, promoting careers in manufacturing to students at a variety of educational levels.
As many are acutely aware, the Canadian manufacturing industry is facing a well-documented skills gap when it comes to filling positions in the trades. Meanwhile, stats from 2016 reveal that Canadian youth aged 15-24 faced an unemployment rate of 13%, almost double that of the national average across all demographics. Meanwhile, a 2013 report showed that almost 28% of youth were underemployed, which is defined as an inability to find work that offers the amount of hours one can, and wants, to work. These conflicting stats reveal the crux of Skills Canada's mission: with so many openings in the trades and so many young people looking for full-time work, why isn't this gap being bridged?
Founded in response to this dilemma, Skills Canada exists "to encourage and support a coordinated Canadian approach to promoting skilled trades and technologies to youth." With competitions ranging from culinary arts to CNC machining, students participate at provincial and national levels to display what they've learned, often creating a pathway to a career in the process.
You can find In-House Solutions at five Skills events this year: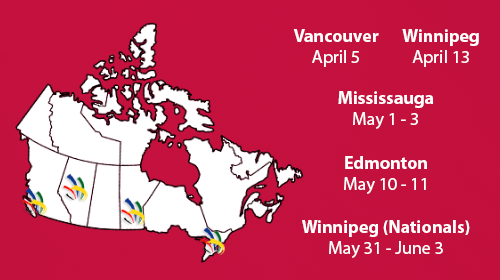 We're proud to be part of a series of events doing so much for Canadian youth, and providing such an essential service for the country at large.
---
About In-House Solutions
In-House Solutions Inc. was incorporated in 1988 to make powerful software tools accessible for small and medium-sized manufacturers. Today, In-House Solutions serves companies of all sizes in the CNC, Robotics, and Quality Control markets with industry-leading software solutions. The products we represent include Mastercam, OCTOPUZ, CIMCO, and Verisurf.
With offices all throughout Canada, In-House Solutions is a reliable, dedicated, and service-oriented company passionate about helping our customers succeed. We consistently strive to offer full solutions that bring businesses improved efficiency, increased automation, and advanced productivity.