In-House Solutions launches innovative STEM curriculum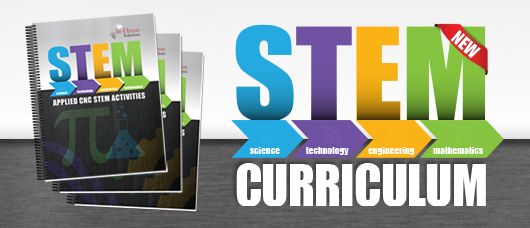 There's no question that science and technology is the key to the future. But without a steady stream of minds eager to tackle the challenges of a rapidly-changing world, we're in danger of falling behind. That's why In-House Solutions is developing an innovative and unique curriculum designed for students who are excited to explore careers in the world of Science, Technology, Engineering and Math (STEM).
The STEM curriculum integrates all four subjects using an applied approach based on real-world applications. This hands-on, interactive style of education is designed to increase student engagement, interest, and achievement in the STEM fields.
By 2018, there will be a projected need for more than 8.5 million workers in STEM-related jobs, according to STEMconnector. The bulk of those jobs will fall into the computing sector, followed by traditional engineering, physical sciences, life science and math. But even though close to 28 percent of high school freshmen say they are interested in a STEM-focused field, more than 50 per cent of those students will lose interest by graduation, states the U.S. Department of Education.
The numbers just don't add up, and that's one of the reasons why millions of dollars in new governmental funding has been dedicated to improving teaching and learning in STEM subjects. Within a decade, the nation's priority is to move American students "from the middle to the top of the pack in science and math". Other organizations, like the Bill & Melinda Gates Foundation, are also putting their support behind the advancement of STEM education in the U.S.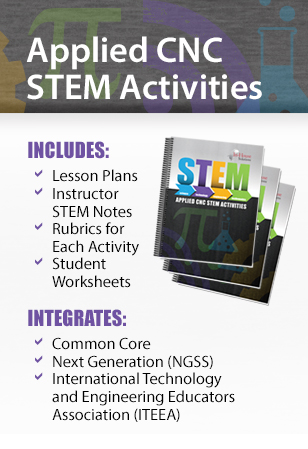 Already known and trusted for its line of Mastercam books, In-House Solutions recognized the importance of supporting STEM education, and is now gearing up for the launch of the company's new standardized STEM curriculum, Applied CNC STEM Activities, this fall. This U.S.-designed curriculum follows standards and requirements set by several renowned organizations, including the International Technology and Engineering Educators Association (ITEEA), the Next Generation Science Standards (NGSS) and Common Core.
Implementing the Applied CNC STEM Activities curriculum couldn't be easier for educators.
Project books – in both print and electronic form – will be available individually or in combinations of projects, and will include lesson plans, instructor notes, rubrics and student worksheets, along with additional tools for instruction. Each kit is a complete, self-contained resource. Projects will be written for secondary and post-secondary students, ranging through beginner, intermediate and advanced levels.  While a beginner project may take students through the basic steps, a more advanced project will investigate the concepts and principles behind each task, meeting the standards set by STEM facilitators.
The hands-on, interdisciplinary curriculum has been written by a team of three well-respected authors.
Dr. Stephanie Kaye Holmquist is President and CEO of Holmquist Educational Consultants, Inc. She received her Ph.D. from the University of South Florida in Career and Workforce Education with an emphasis in Curriculum and Instruction, and a focus on Educational Robotics.
Jonathan Schwartz graduated from the University of California, Davis and gained years of industry experience before returning to Harvard University to pursue a Masters in Math Education.
Mariana Lendel has a degree in Precision Mechanics and more than 10 years of experience as a CNC programmer. She has been a Mastercam instructor for over 15 years and has authored an expansive collection of training materials for In-House Solutions.
The Book Development Team at In-House Solutions has been authoring and publishing industry-leading training solutions for over 15 years. They continue to build on that experience and use customer feedback to improve their products with every release. In late July, In-House Solutions offered an early unveiling of the new curriculum during the 2014 HTEC Americas CNC Educators Training Conference held at Dunwoody College of Technology in Minneapolis. The response was overwhelmingly positive, and attendees were eager to order their own copies of the project books.
---
To learn how you can engage and develop the next generation of innovators, engineers and scientists, email the In-House Solutions education department or call 1-800-529-5517.