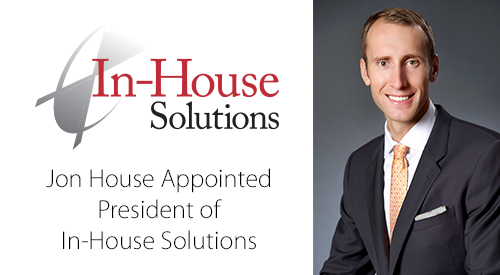 Effective September 2nd 2016, Jon House has been named President of In-House Solutions Incorporated. He succeeds Edward House, the company's Founder and long-time President, who will now be assuming a new role as Chairman & Director.
Jon has extensive experience with In-House Solutions, having previously worked on the development of the company's Mastercam training solutions, as a Technical Support Representative, and as an Existing Customer Sales Representative. He later went on to become the Existing Customer Sales Manager, and has most recently managed the Business Development and Technical Support departments. All of this experience has culminated in a thorough knowledge of the company's products, industry, and business partners.
In-House Solutions looks forward to this next generation of leadership, and remains enthusiastic about the role the company will continue to play in Canadian manufacturing. Please join us in congratulating Jon on this appointment.