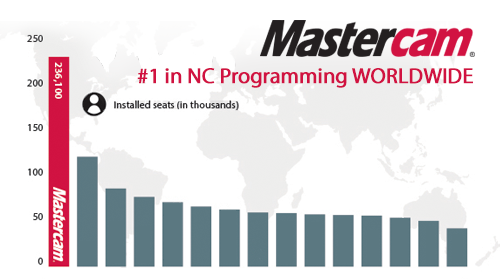 For the 23rd year in a row, Mastercam is ranked as the #1 most widely-used CAM software in the world by industry watcher CIMdata. Inc. With almost double the installations of the next ranked CAM package, Mastercam helps thousands of shops make the most of their machines every day.
Why it matters?
If you're a job shop looking to find experienced machinists and programmers, there are more qualified Mastercam users than any other. And if you're looking for a job and know Mastercam, your options expand dramatically.
It's all thanks to you!
Mastercam is lucky to have one of the most active and innovative user communities in the industry. You tell us what's right, what needs improvement, and what new directions would help you the most. Thanks again for making us #1!
*Article originally posted on Mastercam.com