Have you ever needed to know how much stock is remaining at a specific point when programming with Mastercam? This is simple to do with Mastercam Verify.
First run the Mastercam Simulator / Verify and make sure you have the "Workpiece" option selected, as well as the "Stock" shown as translucent (See settings in picture).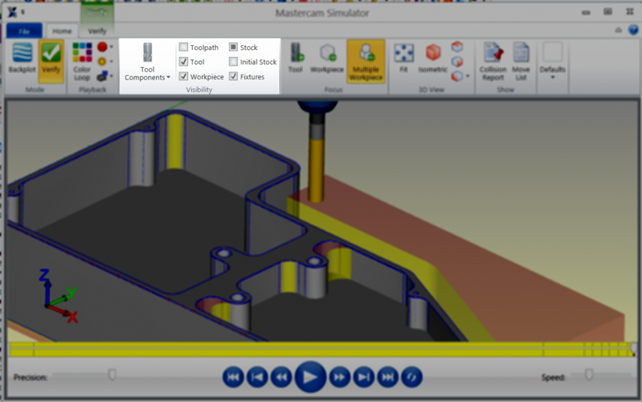 If you want a visual comparison with a colour map providing the variation, navigate to the "Verify" tab and select "Compare".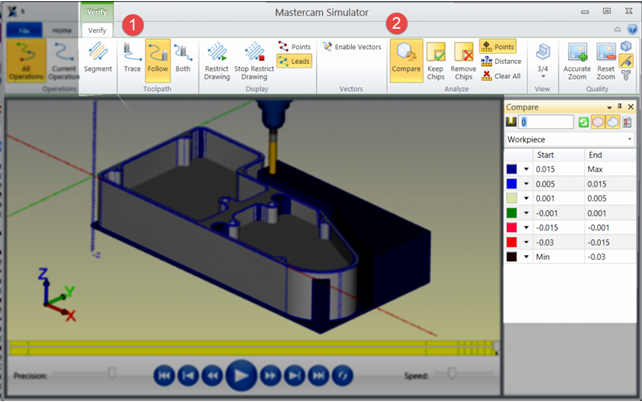 Taking it one step further, we can actually determine the remaining stock/deviation of a specific point by selecting the "Point" button. To remove points you can select "Clear All".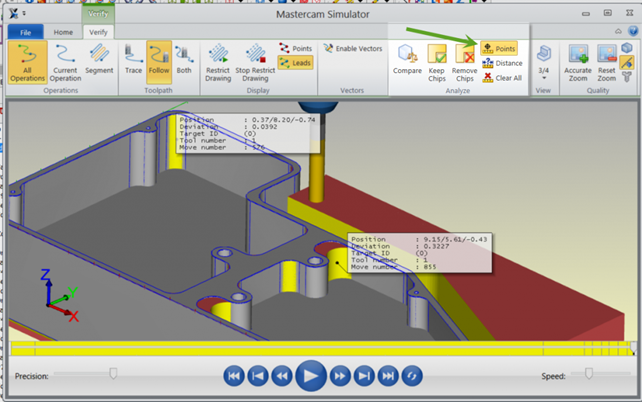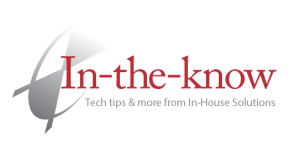 If you have any questions with regards to the Mastercam Verify function and how it may improve your Mastercam experience, please contact your customer solutions representative or leave a comment below.
If you have a tip you would like to see us cover,  contact us with your suggestion!M