First off – thanks to everyone that participated in our pre-order! The BookDev team has been working incessantly to prepare our Mastercam Training Solutions for today, and their work has paid off.

A handful of Mastercam X8 titles from the Training Tutorial series.
New to the library for Mastercam X8 is the "Lathe C and Y Axis Toolpaths Training Tutorial". This was likely the most requested topic for us to cover over the past little while so we're excited to say that we've got it covered for X8!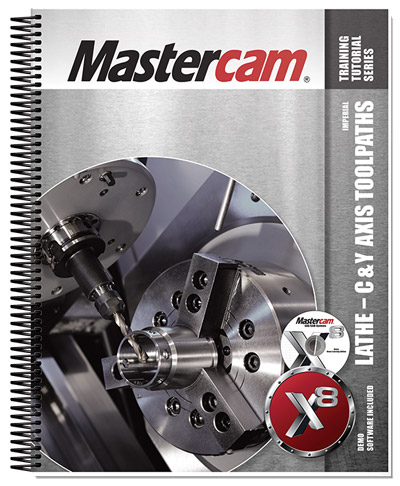 Also, if you missed our mid-cycle additions this past year, be sure to check out the new Mastercam X8 CAD Import & Mill Level 1 Toolpaths Tutorial and its Mill Level 3 counterpart. These titles are specifically developed for intermediate to experienced Mastercam users who are primarily importing geometry from another CAD software package in lieu of creating the geometry within Mastercam.
There is more than we could possibly talk about here so head over to the store on our community site www.emastercam.com and download the Mastercam X8 Training Solutions brochure for details!