The release of Mastercam X9 brings exciting changes to the training solutions offered by In-House Solutions.
Available at www.eMastercam.com, customers will find updated Training Tutorials, Professional Courseware, Handbooks, Instructor Kits, new Single Projects, and X9 versions of our multimedia and online learning eCourses.
Please note, a few of our most popular books and training tutorials have undergone name changes as part of the X9 release:
Mill Level 1 is now Mill Essentials
Mill Level 3 is Mill Advanced
Intro to Multiaxis is Multiaxis Essentials
Advanced Multiaxis is Multiaxis Advanced
CAD Import & Mill Level 1 Toolpaths will be known as CAD Import & Mill Essentials
CAD Import & Mill Level 3 Toolpaths is now CAD Import & Mill Advanced
---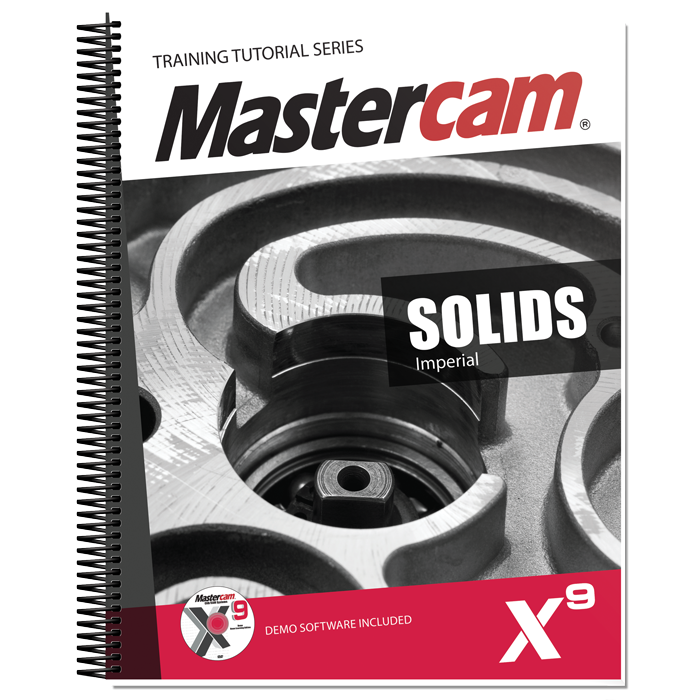 Customers who purchase Mastercam X9 will be able to use Mastercam or Mastercam for SOLIDWORKS, providing "The Best of Both Worlds" in a completely integrated solution. As a result, two of our Training Tutorials will be of extra interest this year; Solids, and Mastercam for SOLIDWORKS.
The Solids Training Tutorial provides concise step-by-step instructions on creating and manipulating 3D wireframe and solid geometry. The book details commands such as extrude, loft, revolve, sweep, Boolean add and remove, fillet, chamfer and more. Buy Print Book  Buy eBook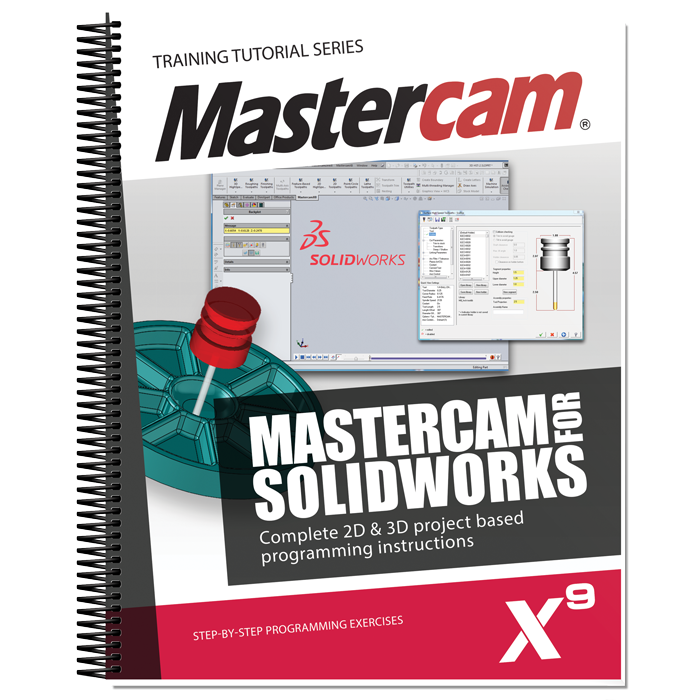 The Mastercam for SOLIDWORKS Programming Exercises book provides a comprehensive "hands on" method of learning Mastercam for SOLIDWORKS. You will learn how to program a variety of different parts that require most of the toolpath types available in Mastercam for SOLIDWORKS. Extensive emphasis is put on making parametric changes and toolpath updates to match the SOLIDWORKS model changes. Primary focus is on toolpath creation of SOLIDWORKS models. Buy Print Book  Buy eBook
Both books are available as print or PDF, as are the rest of our Training Tutorials. We also offer imperial and metric versions of each.
---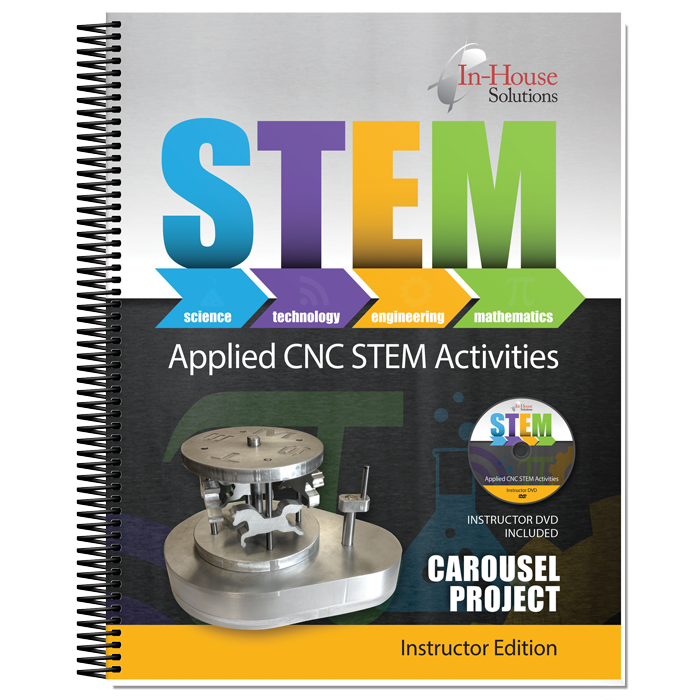 Applied CNC STEM Activities instructor guides now include instructor DVDs. The new DVD will include files compatible with any CAD/CAM package. Final projects can be created using a CNC machine, 3D printer or laser engraver, allowing instructors to check and test their students' work. Buy Here
---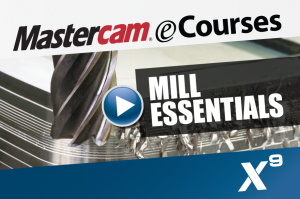 Our eCourses were a popular addition to our suite of Training Solutions and are gaining popularity with each release. They offer the ability to log in and learn at anytime, with quizzes following each tutorial and a certificate of completion for each successfully completed eCourse. Lifetime access means you can learn at your own pace! Log in & Learn Today!
---
For additional details on any of our product offerings, call 1-800-529-5517, email [email protected] or visit www.eMastercam.com, the one-stop online resource for Mastercam users. Visitors will find overviews of Mastercam X9 Training Solutions, along with an active users forum and free downloads.