Working in quality control with In-House Solutions not only helped Ji-Won Park verify the ease and accuracy of Mastercam tutorial instructions but it also gave the University of Waterloo student an opportunity to expand his knowledge and skills in the world of CAD/CAM.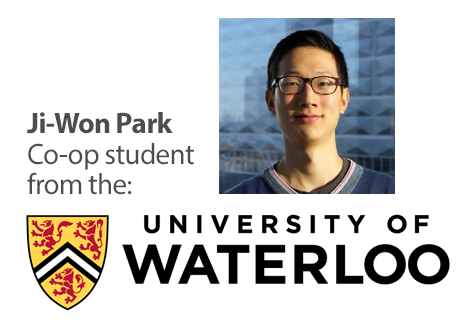 Ji-Won is one of two co-op students who completed a four-month paid work placement with In-House Solutions last year. The company places a priority on providing educational and hands-on opportunities to the engineers and scientists of tomorrow, whether it's developing an innovative new Applied CNC STEM Activities curriculum or welcoming post-secondary students in search of real-life experiences in robotics and manufacturing.
"When I first started working I had little to no knowledge about Mastercam or FrameMaker. However, I am now confident in my CAD/CAM skills and I have learned to pay closer attention to detail," said Ji-Won, who is enrolled in Mechatronics Engineering and hopes to pursue a master's degree in aerospace engineering. Eventually, he would like to work in the robotics or aerospace industry.
Each day, Ji-Won would go through Mastercam tutorials in search of any issues and then, if a problem was discovered, would work backwards to find the root cause. It was a slow and often painstaking process but one that created great opportunities for learning, he explained.
"It ensures that one pays close attention to the material. It ensures that every detail is analysed. It ensures that one develops a thorough understanding of the material in order to be able to fix it," he said.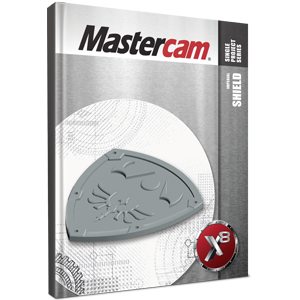 But the experience wasn't all about solving problems. Ji-Won also had a chance to create his own work, developing the Mastercam X8 Shield Project. Covering more advanced 2D geometry and 2D toolpath creation, the intermediate project also teaches students how to use levels and merge a Mastercam file in the current geometry. Ji-Won's project can be viewed and purchased online at eMastercam.
"It was interesting to be part of the book development process. It made me think more about the effort and time that goes behind the textbooks I use without further thought in university," Ji-Won said. "It was also an immense opportunity to gain extensive knowledge in CAD/CAM software and literally get paid to go through training material."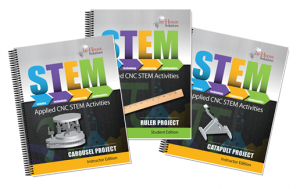 In-House Solutions is continually making advances in developing and providing educational materials for students of all ages and levels. The latest in STEM resources allow educators to involve their students in engaging projects that combine the principles of science, technology, engineering and mathematics. Projects are available online at eMastercam.
"The thing I enjoyed the most at In-House Solutions was its corporate culture," Ji-Won said. "I always felt welcomed and the cheerful atmosphere made the 'In-House experience' delightful every day."