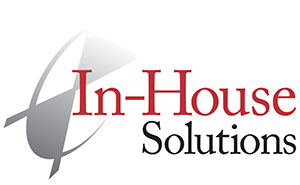 CAMBRIDGE, ONTARIO, May 10 2013 – In-House Solutions is proud to unveil their new website. The new design will better serve In-House Solutions' customers and prospects by offering fresh, relevant content and by better reflecting the product lines In-House Solutions represents.
The new homepage prominently states what In-House Solutions does and features their core product lines. It also showcases some of their customers and puts the new corporate blog content front and center.
Created with the user experience firmly in mind, the website has been designed using the latest technology so the site is compatible with today's modern browsers and mobile devices. With ongoing development planned, this launch represents a solid foundation for the future.
About In-House Solutions
In-House Solutions has been providing CAD/CAM, DNC and Robotics software solutions to Canadian companies of all sizes since 1988; specializing in NC programming and optimization as well as shop floor DNC communications. Internationally, In-House Solutions is recognized for an expansive collection of Mastercam Training Solutions and Post-Processor development capabilities.