Dedicated to inspiring the next generation of leaders in manufacturing, engineering and robotics, In-House Solutions welcomed two university co-op students for four-month paid work placements in 2014. One of those students, Jackson Diebel, combined concepts he had learned at school with practical experience gained during his co-op to create an "out of this world" Mastercam single project.
Jackson's Mastercam X8 Space Shuttle Project is complex and challenging, requiring students to use as many different 3D high-speed toolpaths as possible. Users have to import a CAD file into Mastercam and then establish stock, create solid geometry and apply the 3D toolpaths. The WCS coordinates on the shuttle have to be changed to machine the top and bottom of the solid. Being encouraged to create a single project like Jackson's is the best way to ensure students get the most out of their experience with In-House Solutions.
"My time at In-House exposed me to the manufacturing world and opened my eyes to how things are machined and the problems that certain designs can have in terms of machining," Jackson said. "Having this newfound appreciation for the manufacturing stage of product development will definitely aid me going forward in creating feasible designs."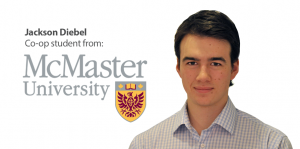 Jackson is a second-year student in Mechanical Engineering and Management at McMaster University in Hamilton, ON. The five-year program combines an education in business with a Mechanical Engineering degree, providing students with a foundation in design and problem-solving fundamentals, among other teachings. But Jackson said his stint with In-House Solutions allowed him to learn general manufacturing principles and gain valuable technical skills, and also equipped him with the knowledge needed to use Mastercam.
"In addition to being able to pick an effective way to machine a part, knowing how to use Mastercam has definitely put me a step ahead as I continue to work towards a career," Jackson said. "Working at In-House, I was taught how to apply the most powerful tools of the program in the most effective ways. This is a major asset in my 'toolbox' as CNC machines are so widely used in industry."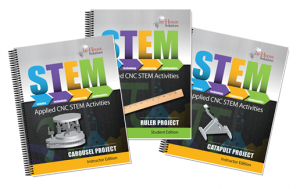 Helping to educate the engineers and scientists of tomorrow is important to In-House Solutions, and it's one of the reasons why the company recently developed their innovative Applied CNC STEM Activities curriculum. Projects like the carousel, catapult and ruler integrate all four subjects — science, technology, engineering and mathematics — in a complete, self-contained resource that educators can easily incorporate into the learning environment. Using an applied approach based on real-world applications, these types of projects are the key to fostering student interest in STEM-related careers.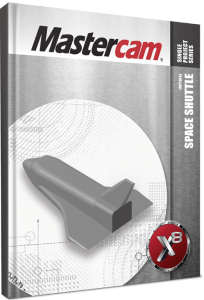 In-House Solutions' Applied CNC STEM curriculum is available online, click here to learn more and buy.
Jackson's space shuttle project is also available as an eBook at Mastercam's online store.
A career in research and development appeals to Jackson, who hopes to combine his engineering skills and creative ideas in his future job. Engaging in hands-on work with In-House Solutions has given him a head start in reaching his goals.
"In-House Solutions has a great environment for their employees to work in," he said. "I learned so much in my four-month co-op term that will ultimately make me a better engineer, all the while having fun doing it."

---