Introducing the Niagara Launch Centre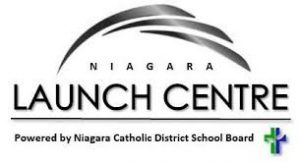 About a year ago marks the opening of the Niagara Launch Centre. Powered by the Niagara Catholic District School Board, it is a place designed to host passionate and knowledgeable students, teachers and leaders. A place where experiential learning is the focus, in order to provide incredible education opportunities, and industry pathways. It is a place that not only fuels student interest and passion, but provides exciting and engaging classes leading to valuable skill development and career advancement. After incredible feedback from students and leaders in the community, a new year brings even more opportunities in Advanced Technology courses for CNC Machining and Robotics.
In-House Solutions and the Niagara Launch Centre
In-House Solutions, like many others in the community, immediately realized the impact the Niagara Launch Centre could have on students and their future careers. We were beyond excited to be a part of the program, as well as be a part of providing even more opportunities to their students. Since the initiation of Advanced Machining and Robotics in the program, we have diligently worked to create a partnership with the Niagara Launch Centre – to become involved in inspiring and teaching the next generation of passionate students.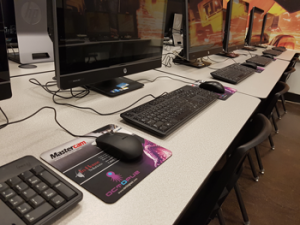 As a Platinum Level Partner, we strive to present the most relevant and interesting tools for learning. For its second year of operation, we have been able to provide students with classes dedicated to programming – giving them full access to a Classroom Suite of Mastercam for CNC Programming and OCTOPUZ for Robotic Programming. The classroom focuses on the education in these programs, and the ability to use each of them in the industry. We have also supplied the centre with integration services to have their CNC Machines and Robots talking to the corresponding software, as well as training on the software for their instructors.
The opportunities to learn these skills in high school at the Niagara Launch Centre advances students far beyond the experiences prior generations were given. As they step into the real world, these students who have had the chance to study classes in the Mastercam/OCTOPUZ training room will have had extensive instruction and first-hand experience with the most commonly used CNC Software in the world. It is our goal not only with the Niagara Launch Centre, but with every educational partnership we undertake, that the students we work with are prepared to enter the workforce with the resources and education they need for success.
A Message from In-House Solutions
Being a part of this industry for over 25 years has shown us the benefit that comes from inspiring the next generation of young professionals. As a company, we strive to encourage and educate students, and take advantage of opportunities like Niagara Launch Centre in order to take the next step into the workplace. Ultimately, we understand that it is these students that are the future of the industry, and attracting them to new manufacturing careers will have tremendous benefit on Canada as a whole. Kevin Hesch, National Sales Manager at In-House Solutions describes it best:
"For far too long I've attended meetings through associations, advisory boards etc. discussing the shortage of talent with applicable skills for manufacturing trades. Talks focused around 'How do we attract a younger generation to the new manufacturing careers available, in order to create a brighter future for manufacturing in Canada?' This Launch Center answers those questions in volumes. It's an inviting space, with room for students to learn and create. It's a space filled with equipment, machinery and software that you see echoed in industry, with names like Haas, Kuka, DeWalt, Miller, and of course Mastercam and OCTOPUZ. It's a space full of instructors with Passion and Experience in the fields they teach. This place isn't just an Education experience, it's an Inspiration experience, that will no doubt spark that, 'I want to do this when I get older!' in a new generation of builders and makers. My hope is this center serves as the model for others to follow to engage youth who love to create. The Industrial rep in me wishes we had more centers like this, the parent in me wishes my kids had access to a center like this, the kid in me wishes I could have gone to a place like this. This Centre exemplifies what a Manufacturing Learning Experience should be, congrats to all involved on its successful Launch!"