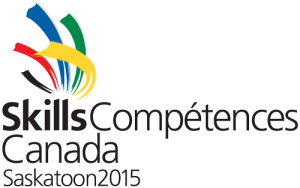 In-House Solutions is proud to be a major sponsor for the 2015 Skills Canada National Competition (SCNC) being held May 27-30 in Saskatoon, Saskatchewan. Dedicated to educating and inspiring the next generation of leaders in manufacturing, engineering and robotics, In-House Solutions has been a supporter of skills competitions across Canada for the past 15 years.
Manufacturing is one of the country's most important business sectors, and workers skilled in trades and technologies play a crucial role in Canada's future economic stability. According to a report by Canadian Manufacturers & Exporters (CMC), growth plans for more than 30 percent of Canadian companies are being impacted by current labour shortages. Investing in education and training programs is just one of several recommendations in the CMC's Manufacturing our Future action plan.
Specializing in CAD/CAM, DNC, PCMM and robotic programming software solutions, In-House is committed to providing educational and hands-on opportunities to the engineers and scientists of tomorrow. They recently developed an innovative Applied CNC STEM Activities curriculum for educators and offer co-op placement opportunities to post-secondary students looking for real-life experience in robotics and manufacturing. Their Mastercam Educational Suite, based on the world's No. 1-ranked CAM system, is a comprehensive package that contains everything students need to learn about machining methods.

In-House Solutions is thrilled to support the efforts of Skills Competitions by volunteering to judge and assist during special events, and by providing Mastercam software and laptops to students participating in CAM and CNC competitions.
Metika Olanriksupak, last year's gold medal winner in the CNC Machining category at the 20th annual Skills Canada Competition expresses her thoughts on Skills Competitions:
"Attending this competition has changed my life and has given me new opportunities. It was truly an honour to compete and I am overjoyed at my achievement."
In-House Solutions – We don't just educate, we inspire!
---
Find In-House Solutions at a Skills Competition near you:
Nova Scotia Skills – March 26
Newfoundland Career Day – March 27
Skills Manitoba – April 9
Halton Skills Competition – April 9
Skills Saskatchewan – April 10
BC Skills Career Path Showcase – April 15
Skills Ontario – May 4-5
Skills Alberta – May 13-14
National Skills – Saskatoon, Saskatchewan – May 27-30
---
For more information contact In-House Solutions at 1-800-529-5517 or email us at [email protected].