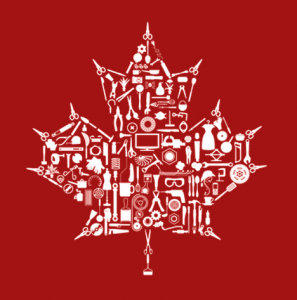 The 21st Skills Canada National Competition is this week and In-House Solutions is proud to once again help promote careers in skilled trades and technology among Canadian youth.
Each year, more than 500 young people from across Canada gather to participate in over 40 skilled trade and technology contests. As a major sponsor and long-term supplier for the annual competition, In-House Solutions is excited to support this year's event being held from May 27-30 at Prairieland Park in Saskatoon, Saskatchewan.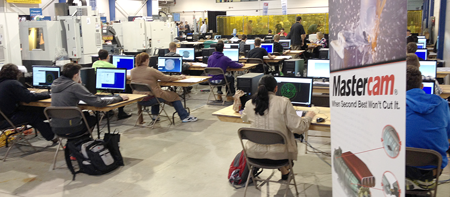 In-House Solutions has been a sponsor of Skills Canada competitions for the past 15 years and participates in most events across the country, assisting in booth setup, providing software for competitions and supplying a technical person to help during judging. The national multi-trade and technology event has been instrumental in raising awareness and promoting jobs in the skilled trades and technology sectors to youth across the country, and this aligns perfectly with In-House Solutions' commitment to educating and inspiring the next generation of leaders in manufacturing, engineering and robotics.
"We feel that it's important to provide youth with the opportunity to see what skilled trades are really all about," said Kevin Allen, Educational Sales, In-House Solutions. "If we are able to get one or two students to enter CNC machining because of our presence at an event, I would call it a success. We will continue to participate and contribute to Skills in the coming years."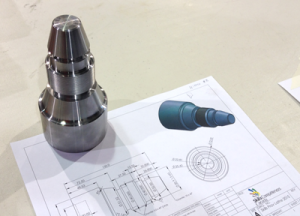 In Ontario, In-House Solutions sponsors a CAD/CAM competition where students are provided with a blueprint of a part and must draw it up in Mastercam and then toolpath it. The CNC Machining competition, held in most provinces and at the Skills Canada National event, is similar to the CAD/CAM competition but students must also have the part machined on a CNC machine. The events are co-sponsored by Haas Automation, which supplies the CNC machines.
Skills Canada competitions are instrumental in encouraging young people to consider a future in skilled trades and technology. The industry has been working diligently to alter the perception that manufacturing jobs are low quality and are limited to assembly line work, Allen explained.
"We are trying to change that stigma by showing that there are many challenging and technical jobs in manufacturing. We also see that there is a large demand for these skilled workers in Canada, and we want our youth to know that as well."
---
To learn more about this year's competition, visit www.skillscompetencescanada.com or contact us.