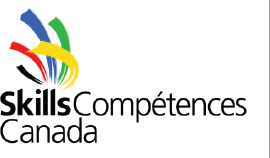 During April & May of 2019, In-House Solutions will be sponsoring and attending a variety of Skills events across Canada.
Dedicated to educating and inspiring the next generation of leaders in manufacturing and engineering, In-House Solutions has been a supporter of skills competitions across Canada for the past 19 years. We're proud to be part of a series of events doing so much for Canadian youth, and providing such an essential service for the country at large.
Find In-House Solutions at a Skills event near you:
Halton Skills
April 2, 2019
Georgetown, Ontario
Skills Manitoba
April 11, 2019
Winnipeg, Manitoba
Skills BC
April 17, 2019
Abbotsford, Ontario
Skills Ontario
May 6, 2019
Toronto, Ontario
Skills Alberta
May 8-9, 2019
Edmonton, Alberta
Skills Canada National Competition
May 28-29, 2019
Halifax, New Brunswick
For more information please
About In-House Solutions
In-House Solutions is celebrating over 30 years in providing companies of all sizes CAD/CAM, DNC and Portable CMM, support and training solutions. The industry-leading products we represent include Mastercam, CIMCO, and Verisurf.
With offices throughout Canada, In-House Solutions is a reliable, dedicated, and service-oriented company passionate about helping our customers succeed. We consistently strive to offer full solutions that bring businesses improved efficiency, increased automation, and advanced productivity.