Mastercam's Blade Expert add-on greatly simplifies the toolpath creation process for any multi-bladed parts, including fans, propellers, impellers, turbines, marine screws, and more. Its aim is to eliminate guesswork and minimize the need for extra geometry creation.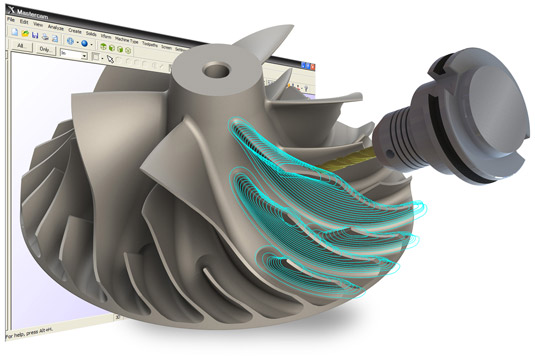 Blade Expert is a very powerful and easy-to-use custom application, designed to generate efficient, smooth, and gouge-free toolpaths for these complex bladed parts. It minimizes unnecessary motion at the machine, which results in a highly efficient toolpath with superior finish quality.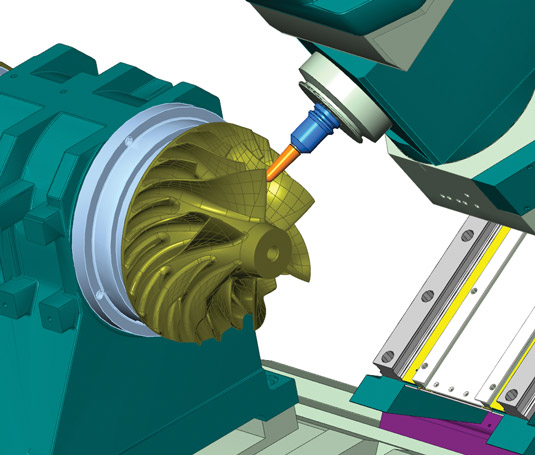 Multi-blade parts come in many configurations, but Mastercam Blade Expert's operation process turns these machining challenges into routine solutions. With Blade Expert, you can:
Remove the material from between the blades.
Finish the blades/splitters.
Finish the floor and fillets.
Mastercam Blade Expert's interface delivers a clear and easy-to-understand method for programming the complex operations. Some key features of Mastercam Blade Expert include:
Precise, efficient, and smooth cut pattern.
Support for Mastercam's Stock Model for more efficient rest machining.
Support for straight and bull-nose tools.
Automatic tool axis control ensures collision-free toolpaths.
Accurate tool tip control means seamless blending and transformation.
For more information on Mastercam Blade Expert, click here.
Source: mastercam.com