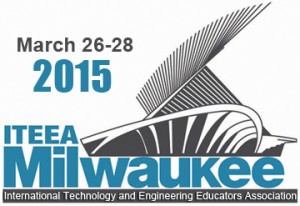 In-House Solutions will be part of the excitement when technology and engineering join forces for the ITEEA 77th Annual Conference March 26-28 in Milwaukee, Wisconsin.
The International Technology and Engineering Educators Association (ITEEA) is putting the spotlight on Building Technology and Engineering STEM Partnerships as it brings educators together for professional development and networking opportunities. Visit In-House Solutions at booth 500 to discover our wide range of educational materials, including our library of Mastercam Training Solutions and the new Applied CNC STEM Activities curriculum.
Highlights of this year's conference include the Teaching Technology and Engineering STEM Showcase, keynote speakers and events, STEM Showcase 2015, and various professional development learning sessions and workshops.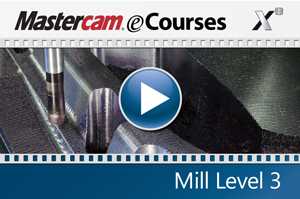 The full-time Book Development team at In-House Solutions continually strives to provide quality tools and resources to anyone interested in learning or teaching Mastercam. We have four primary book series with print versions and demo software. Our eBooks, which come in an easily viewed PDF format, are available in virtually every print title, and our new line of Mastercam eCourses allow users to expand their knowledge at their own pace by following the step-by-step online program. For visual learners, In-House Solutions offers videos covering a range of Mastercam topics, accompanied by supporting print books.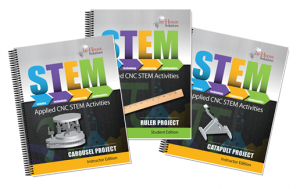 In addition to our Mastercam materials, In-House Solutions has developed a new line of standardized STEM curriculum. Applied CNC STEM Activities is available in student and instructor editions and covers both secondary and post-secondary levels of learning. Three projects — the Carousel, Catapult and Ruler — all align to national standards.
---
For show details, visit www.iteea.org. To learn more or to purchase any of our educational materials, contact the In-House Solutions education department at 1-800-529-5517, email us, or purchase online at eMastercam.