In-House Solutions will offer the latest in training solutions, along with our Applied CNC STEM Activities curriculum, to educators attending the Haas Technical Education Centers' (HTEC) conference this summer.
The 2015 HTEC Americas CNC Educators Conference will run from July 27-30 at California Polytechnic State University in San Luis Obispo, California. This year's theme, Innovating Manufacturing Education Through "Learn By Doing", is aimed at helping CNC educators further their own knowledge and pass that expertise on to the next generation.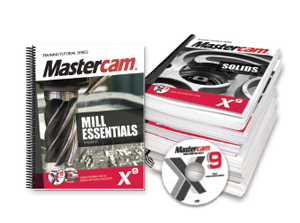 The ninth annual event, organized by HTEC, will offer attendees a choice of approximately 20 presentations scheduled during breakout sessions, a selection of workshops and a tour of Haas Automation in Oxnard, California. Dozens of exhibitors will be on hand to discuss the latest products, tools and resources designed to promote education across the manufacturing spectrum.
Representatives from In-House Solutions will be presenting a selection of training resources to educators interested in bringing hands-on lessons into the classroom. Visit our table in the exhibitors' hall for a range of print books, eBooks, eCourses and video DVDs providing step-by-step instruction in various Mastercam subjects for both novice and seasoned users.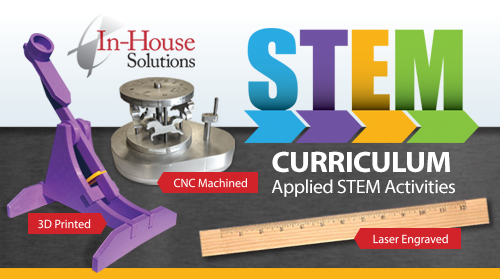 Be sure to stop by and see our line of standardized STEM curriculum, Applied CNC STEM Activities. They are the ultimate "Learn By Doing" project packages, containing all of the tools needed to help teachers provide their students with innovative and engaging STEM-focused lessons. This year we are unveiling our new district and school site licenses at an amazing price.
To learn more or register for this year's conference, visit www.htecnetwork.org. Registration closes on July 22.
---
In-House Solutions attend shows held in the United States and Canada throughout the year. Find out if we'll be attending a show in your area by checking our online events calendar. Call 1-800-529-5517 or email us for more information.