Are you using all the tools at your disposal to make your Mastercam experience as efficient as possible? Verisurf has developed a useful set of tools to increase productivity within Mastercam, and they are free!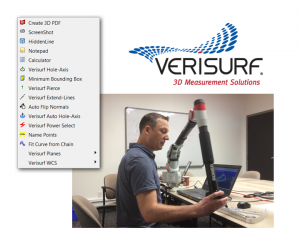 Useful tools include:
Hole Axis – used to quickly get the center points and vectors
Minimum Bounding Box – lets you select surfaces or solids and automatically calculates the smallest block of material in free space with options to lock the rotation if needed
Hidden Line – changes surface model display for screen printing
Screen Shot – takes screen shot and opens in MSPaint
NotePad – used to add and save notes into your model
Auto Flip Normals – used to automatically flip surface normals in or out on surface models
Power Select – used to select multiple surfaces with minimal efforts. Select seed surface and it automatically selects all the connecting neighbours that are tangent, or use the "V" hot key for fast selection of all surfaces pointing towards the Gview. This is great for part separation. Once selected you can change color, level, or anything else Mastercam can do with selected surfaces.
3D PDF – export your CAD model to a 3D sharable adobe pdf file
Auto Hole Axis – this tool saves even more time getting all your hole center lines all at once. Also selects the hole surfaces so you can change colors
Capture View for MBD – this tool makes it nice to animate view changes, supporting MBD displayed items and Level states
You can download the free X7 Verisurf tools here: Verisurf Tools Download
Here is a link to the user manual: Verisurf_Tools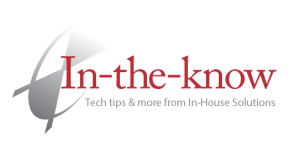 If you have any questions with regards to Verisurf's Free Mastercam Tools, please contact your customer solutions representative.
If you have a tip you would like to see us cover, contact us with your suggestion!