Mastercam, multiple robots and much more!
Visit In-House Solutions, booth 1737, during Canada's largest manufacturing and technology trade show Sept. 28 to Oct. 1 at the International Centre in Mississauga, Ontario. 
Get in for FREE ($50 value) by registering with promo code 14095693.
Click here to register now
Our booth will be alive with activity, from Mastercam and 3D printing demonstrations to the programming and simulation of multiple robots using OCTOPUZ software. Technology and innovation go hand in hand during the Canadian Manufacturing Technology Show (CMTS), which showcases the latest advancements from more than 700 suppliers across a range of manufacturing segments.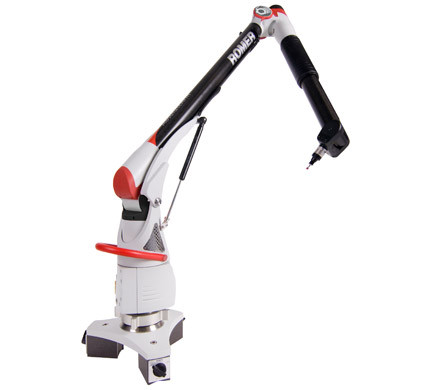 A portion of the In-House Solutions' display — the company's largest trade show booth this year — will be dedicated to a ROMER arm powered by Verisurf software. Visitors will discover how the 3D, CAD-based software works with the portable coordinate measuring machine (PCMM) to carry out inspections or perform reverse engineering tasks using a laser scanner.
Based on Mastercam architecture, Verisurf helps QC departments reduce training time, lower costs and increase both quality and productivity right from the start with its suite of enterprise metrology applications. Built and designed for machinists, it's easy to use! Verisurf offers users a choice of valuable functions: measure (reports to blueprints and CAD models); build (promotes fast positioning of assembly details); analysis (communicates results and provides rapid, best-fitting of measurements); validate (quickly identifies translation errors); reverse (uses massive point clouds and STL meshes); and automate (for faster, easier and less costly operations). Advanced yet affordable, the software works with any PCMM, including the ROMER arm and Master3DGage.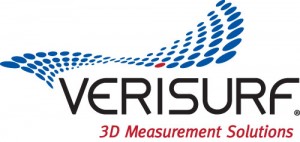 "Attending this year's show is not only a great opportunity to see the advantages of using Verisurf firsthand, but to also speak to representatives from our In-House Solutions tech and sales teams," said Jon House, Customer Solutions Manager at In-House Solutions. "Come to the booth and ask questions. Whether you're looking for hardware or software solutions, we're here to help."
Visit CMTS for FREE by registering as an In-House Solutions' guest!
Click here to register now using promo code 14095693. Your complimentary pass includes access to all exhibits, presentations, Innovation Alley, the 3D Playground and much more!
CMTS offers one of the best opportunities to learn about new products, discover groundbreaking technologies and compare the latest in cutting-edge innovations. For additional show details, visit cmts.ca, email us or call 1-800-529-5517.