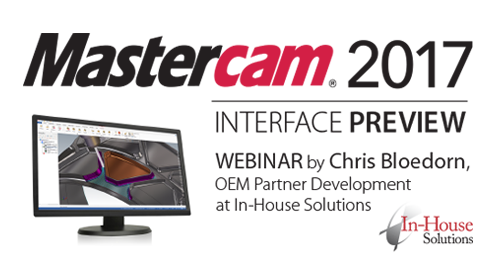 Mastercam 2017/2018 features new functionality focused on delivering speed and efficiency to your machining jobs. Similar to Microsoft Office, Mastercam has introduced a new ribbon interface that capitalizes on your experience with other software, and uses that familiarity to make it easier to find the functions that you need to complete your tasks.
In this 17 minute webinar you will learn the most effective ways of navigating through this new interface.
Highlights of this WEBINAR Include:
Quick Access Toolbar (QAT) – 00:50
On-Screen Controls – 01:49
Right-Click Menu – 04:28
Backstage (The File Menu) – 05:12
Ribbon Tabs – 07:34
Surfaces & Solids Tab – 10:06
Machine Tabs – 11:44
New Panels in Operation Manager – 13:41
Customization Features – 14:38
---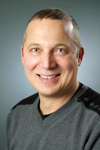 Presented by Chris Bloedorn, OEM Partner Development 
Do you have a question? Let us know in the comment section below!
Join the Conversation:
Follow us on Twitter, Facebook or LinkedIn and Subscribe for news & exclusive offers.