Earlier this year, In-House Solutions partnered with customer Industrial Machine and Manufacturing Limited (IMM), in its Wheels of Dreams project to raise funds for a new children's hospital in Saskatchewan.
With a deadline of October, IMM has been hard at work on the build of a 1956 F100 Ford truck. It will be built to merge the truck's original appearance with that of the brand new Ford Shelby Mustang, 'street rod style'. The truck will be a 'Ford featured vehicle' in the upcoming SEMA Show in Vegas this November. They are hoping to raise more than $500,000 in total; from the proceeds of donations as well as the money raised when the truck is auctioned off at the Barrett-Jackson Collector Car Auction in Scottsdale this coming January. All proceeds go to the Saskatchewan Children's Hospital Foundation.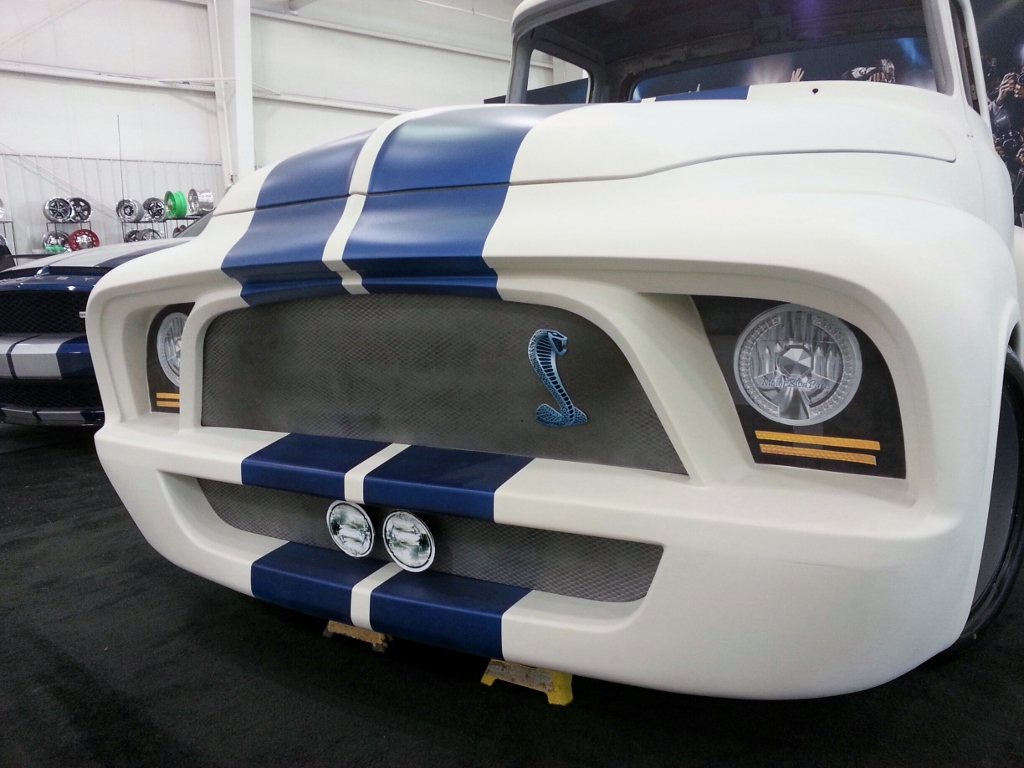 This picture (above) illustrates the hole that gets filled with the grill insert machined with Mastercam (below). Click to enlarge.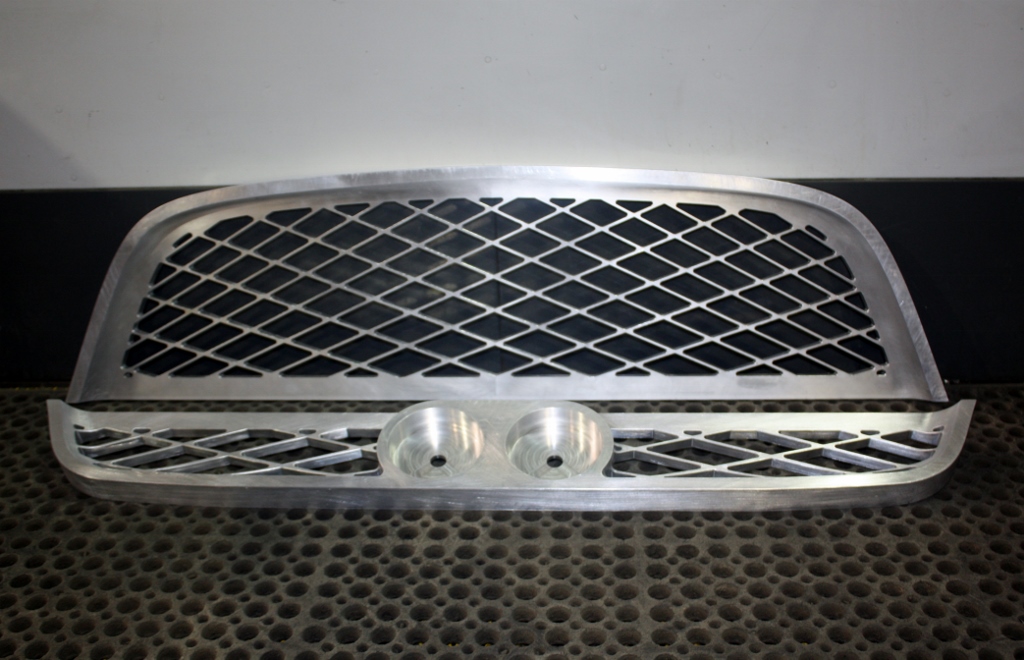 When asked about how the build was coming along, IMM's Arden Burton commented, "Great!  The wheels were a big thing." We designed the wheels and then programmed them using Mill Level 3. We  also used Mastercam to program and cut the grill, engrave logos in the wheel hubs, various logos around the truck and more. (See their gallery for more photos.)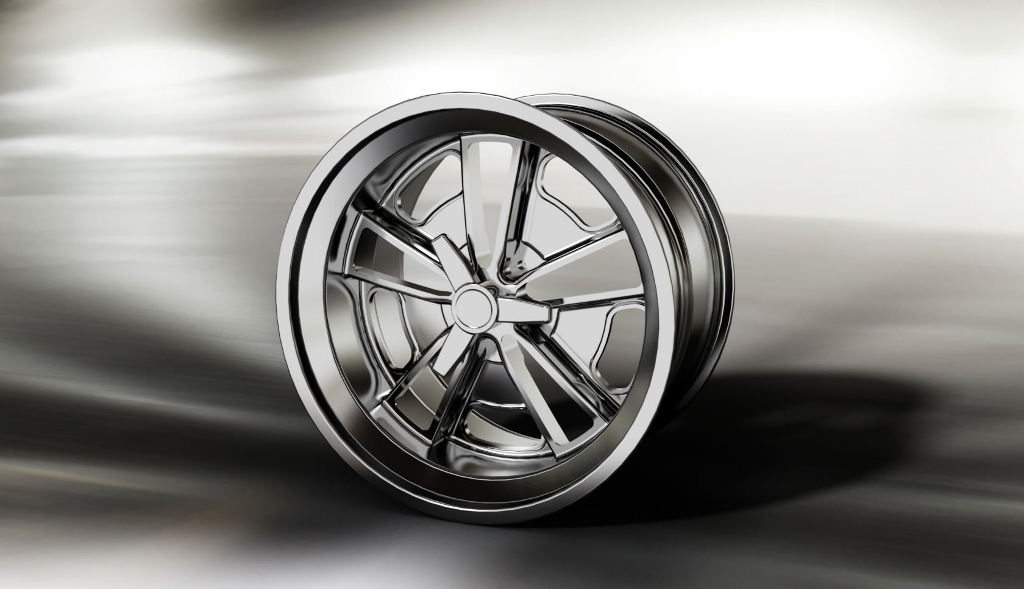 This is the original wheel render, with spinner, slated to be machined for the build. Below is an shot of an unfinished, still in-process wheel. Images provided courtesy of IMM's project manager, Dave Pihach.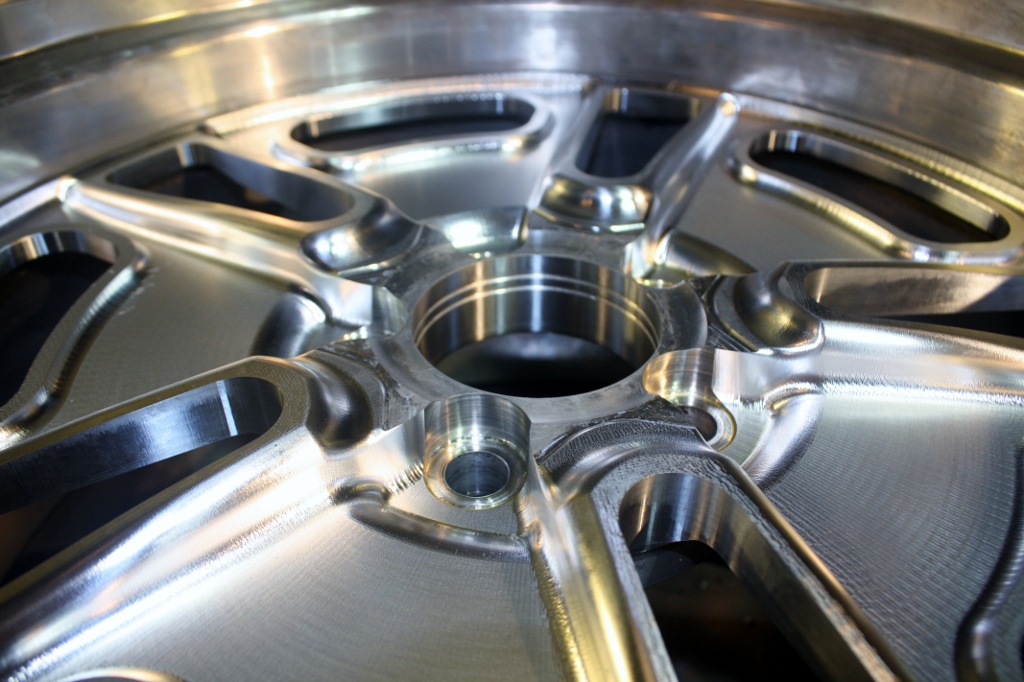 Until now, IMM had Mastercam Mill Level 1 and Lathe in the shop. Having access to Mill Level 3 and Art for this project opened their eyes to the added capability and efficiency each product brings to the table. Arden commented, "It worked the first time! It looked great and there were no problems. There was a lot of exposure as to what we can actually do. As far as lights out machining goes, we set rims up on the machine, pushed go, walked away and came back to finished ones in the morning. So in that aspect, we're kinda going 'why don't we do this as a company?'"
[quote]We did it, and we did it well[/quote]
IMM reported that using Mastercam Mill Level 3 was a breeze. Arden added, "…the small details we were able to do on the wheel hubs; we were using ten thou wide cutters to make fancy swirls, which really impressed. Seeing that we actually can now do this and other intricate parts in a reasonable amount of time, it had us going 'ah, we should be able to do this too'. We did it, and did it well."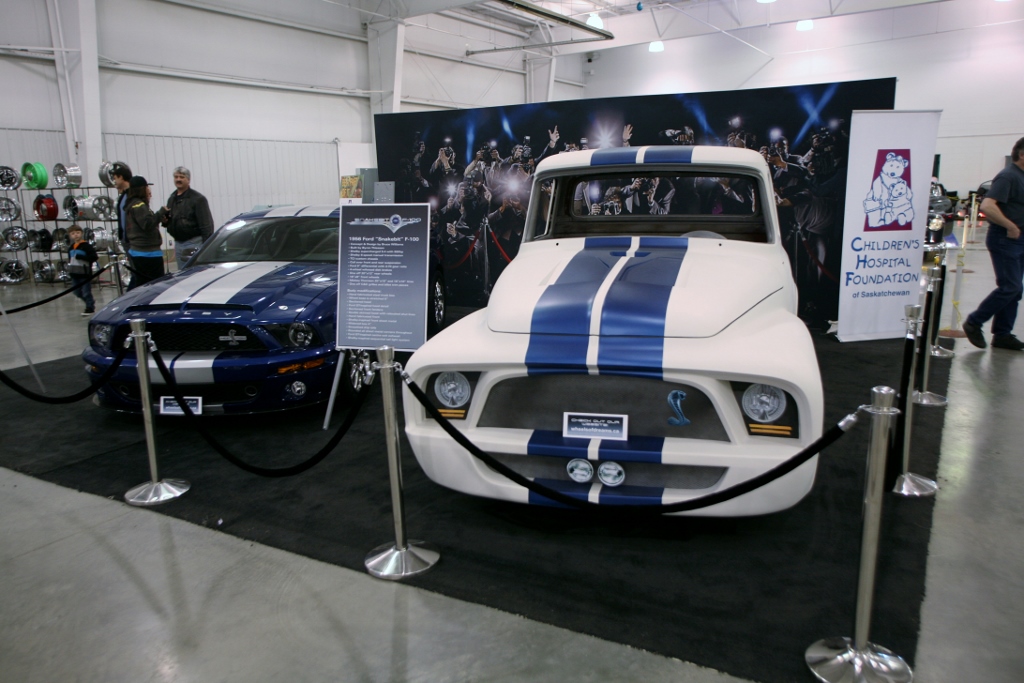 The build, displayed beside its inspiration, the Shelby Mustang.
Thanks to IMM for taking the time to share their story. We wish you the best of luck with the rest of the build, the entire Wheels of Dreams project and reaching your charitable goal!