Are you finding your graphical results in the Mastercam X8 Verify Simulation less than desirable?
Try modifying the Precision Factor in the Simulator Defaults XML.
 Select File, Open User Folder
Open up the MastercamSimulatorDefaults.xml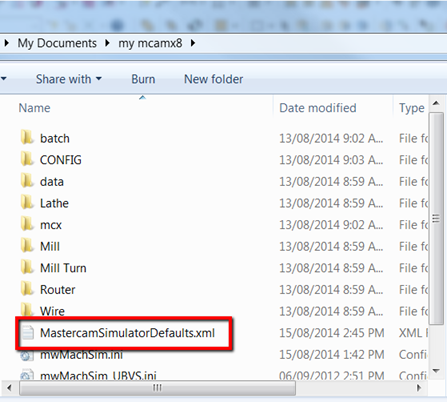 Under Verify Settings, notice the PrecisionFactor, by default, is set to 1.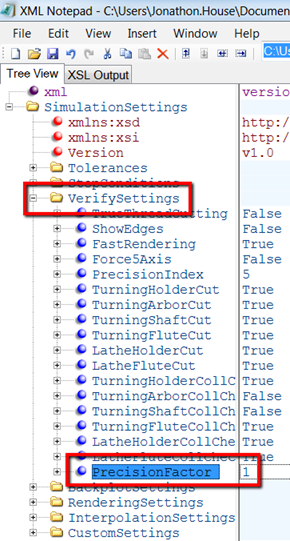 If you would like to achieve better graphical results, try changing this to 2.5. For very, very small parts, you can even trying going as high as 4. However, please be aware that increasing the Factor takes up more resources, and could result in slower processing times. For the change to take place, you must save the document, close Mastercam, and re-open.
*I opened up the .xml file with XML Notepad which I downloaded off the internet.
*Also note that the quality of your graphics card will play a large role in the quality of your Verify results.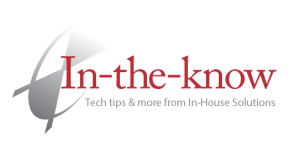 If you have any questions with regards to "Mastercam X8 – Adjusting the Precision Factor for better Verify Results" and how it may improve your Mastercam experience, please contact your customer solutions representative or leave a comment below.
If you have a tip you would like to see us cover, contact us with your suggestion!