With the release of X8 behind us we thought it would make sense to take a step back to the basics and give you a few tips on how to install Mastercam X8, since it's not something the average user does every day.
1. Download Mastercam X8
If you are a customer with a valid maintenance agreement that expires after August 30th, 2014, you will be able to download and install this release. If you haven't already done so, visit our Mastercam X8 Download page, provide your details and proceed to the download.
Notes:
The file is over 940MB which will take some time to download depending on your connection.
Mastercam X8 will only run on a 64-bit operating system. It will not run on a 32-bit OS. Click here for other system requirements.
2. Mastercam X8 Installation Notes
Here are a few things you should be aware of before proceeding with the install:
You must be logged on as an Administrator to install Mastercam X8.
Mastercam X8 will not overwrite or modify any existing Mastercam installs.
Mastercam X8 will not automatically migrate any settings from previous Mastercam versions.
The install directory has changed; it is no longer installed in C:\mcamx. Instead, Mastercam will install to the following default directories on your computer:
C:\Program Files\mcamx8
C:\Users\Public\Documents\shared mcamx8
C:\Users\<user>\Documents\my mcamx8
3. Install Mastercam X8
Find the mastercamx8-x64-web.exe file you downloaded (presumably in your download folder or on your desktop) and double click it. Wait for the setup to extract the install files.
Choose your preferred language.
Select the "Configure" button if you want to change the defaults for Units, SIM Type or Shared Folder Location. Otherwise, click the "Next" button. (click image to enlarge)
Read and accept the license agreement then click "Install" and wait for the process to complete.
Tips:
If you are planning to install Mastercam X8 on multiple computers, you can put the mastercamx8-x64-web.exe file on a USB drive (or a network share), then copy it to each computer and launch the install process on each system in sequence.
Store the install file in a safe place in case you need to re-install the software at a later date.
You can find more detailed install, configuration and transition instructions within the following PDFs located in your C:\Program Files\mcamX8\documentation folder or the Mastercam X8 program group.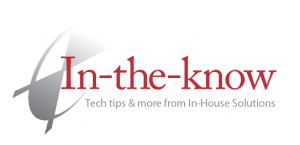 Installation_Guide.pdf
Transition_Guide.pdf
Administrator_Guide.pdf
If you have a tip you would like to see us cover, contact us with your suggestion!