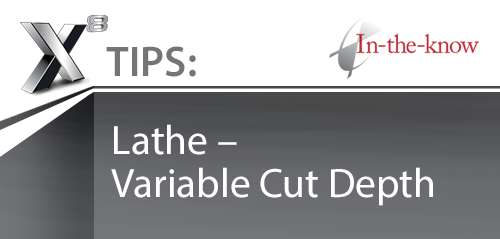 A feature in the Lathe Rough toolpath, Variable Depth allows you to vary the point that the surface contacts the tool insert to prevent notching and improve tool life. The variable depth can vary up to 25% of the depth of cut. The valid range is -25% to 25%. A positive value will result in an upward cut and a negative value will result in a downward cut. Zero will result in a straight cut.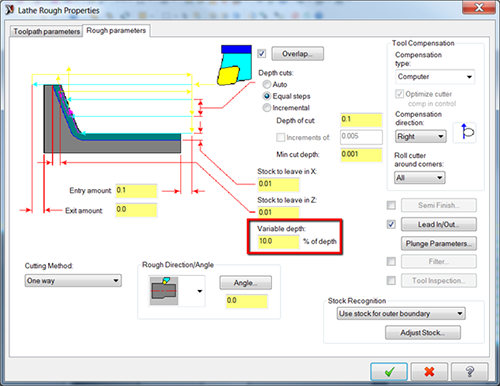 The passes will alternate between angled and straight
If the cut length is less than three time the cut depth, a straight cut will be made instead of an angled cut
In flat areas, a straight cut will be made instead of an angled cut
One way & Zig Zag cuts are both supported, as well as ID, OD, Face, Back, & Angled.
Like many other features in Mastercam, Variable Depth can help your shop improve efficiency by increasing tool life, and providing more dependable cut motion!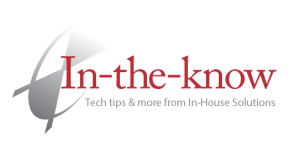 If you have any questions with regards to "Mastercam X8 Tips: Lathe – Variable Cut Depth" and how it may improve your Mastercam experience, please contact your customer solutions representative or leave a comment below.
If you have a tip you would like to see us cover, contact us with your suggestion!