In Mastercam X8 2D Mill toolpaths have been updated to be more stock aware, helping the dynamic motion algorithm make decisions and create better flexibility for the user. Users may no longer have to add additional geometry to represent their stock boundary.
If no machining region is defined then the 2D Mill operation will look at, and use, the stock definition. For functions like Core Milling, this means you only have to chain an avoidance region to get the outside contouring result you want.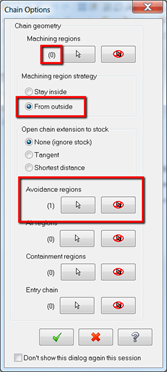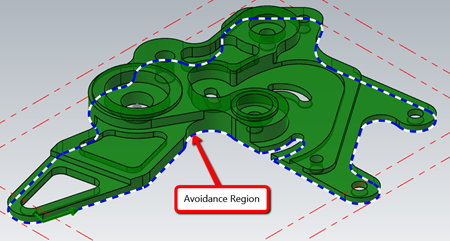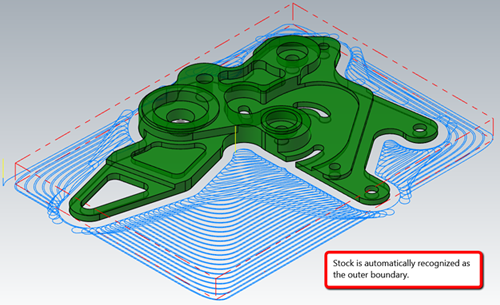 In addition to using stock recognition for general Core Milling applications, X8 has also added a few options in the chaining dialog box for extending open chains to the stock;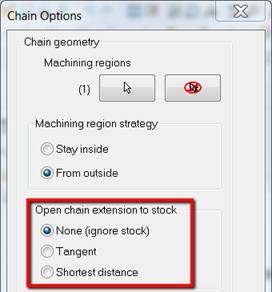 Open chain extension to stock provides the option to extend the open chain selected for the machining region, to the stock.
Without Chain Extension;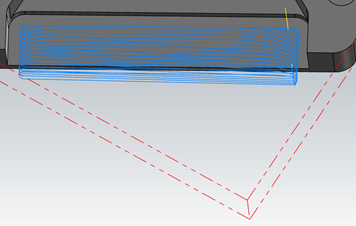 With Tangent selected;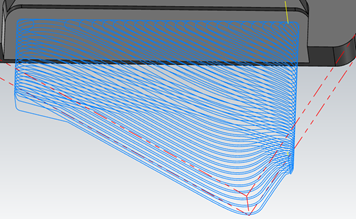 With Shortest Distance selected;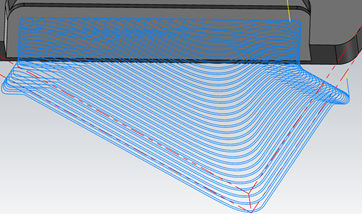 With the added Stock Awareness in X8, users will find the geometry selection process more efficient and effective, without the need to create extra wireframe!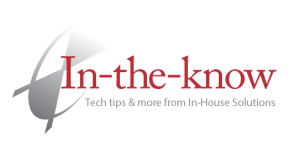 If you have any questions with regards to "Mastercam X8 Tips: Stock Awareness" and how it may improve your Mastercam experience, please contact your customer solutions representative or leave a comment below.
If you have a tip you would like to see us cover, contact us with your suggestion!