What's new in Mastercam X9?
---
WEBINAR #2 – Design/Solids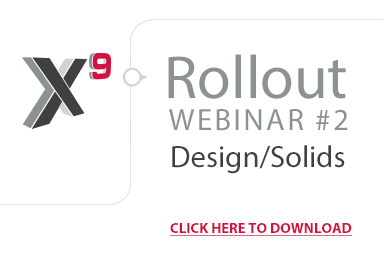 With the release of X9, Mastercam has made some exciting changes to offer you more than ever! This is the second installment of our X9 Rollout Webinar Series, focusing on Design/Solids.
In approximately 20 minutes, see how X9 has made it easier to design and edit parts and assemblies.
Highlights include:
Solids Disassemble
Bounding Box
Solid Position
Transform Preview
Temporary Autocursor Positions
Toolpath Associativity
Live Attributes
---
WEBINAR #3 – coming this week!
Stay tuned for more in this series…
---

Presented by Jon House
For more information about X9, call 1-800-529-5517 or email us with questions or comments.
Join the Conversation:
Follow us on Twitter, Facebook or LinkedIn and Subscribe for news & exclusive offers.