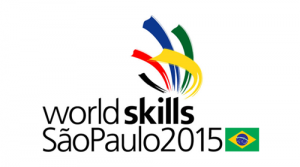 In-House Solutions is proud to have supported the Canadian competitors in the 2015 WorldSkills Competition, which took place in São Paulo, Brazil. Held every two years, the competition rewards students for their excellence in the skilled trades and technology.
For the past 15 years, In-House Solutions has been a sponsor of the Skills competitions, helping inspire new generations in manufacturing, engineering and robotics. WorldSkills São Paulo 2015 was the largest yet with over 1,180 competitors representing 59 different regions and countries. From August 11-16th, students met with like-minded others who share their passion. Participants were able to gain hands-on experience alongside industry experts.
The competition requires students to understand quality standards, best practices and have technical skills – all of which can be directly applied in the workplace. Mastercam was used at the four machining competitions at WorldSkills 2015, including CNC Turning and CNC Milling. To support the competition, In-House Solutions provided copies of Mastercam software and on-site training to students participating in CAM and CNC competitions. The company is thankful to have the opportunity to inspire students and encourage them to pursue professions in manufacturing and engineering technology.
Students spend over a year preparing to put their best foot forward at WorldSkills. The competitors included two of Canada's own students who successfully competed in the CNC Turning and CNC Milling competitions, Tyler Magri (Milling) and Trevor Fandrick (Turning). In the CNC competitions, participants are challenged to create specific parts based on the blueprints provided. In-House's training on Mastercam allowed students to refine skills that can be applied in their future careers. By helping educate students during the competition, In-House Solutions was able to play a part in inspiring today's youth to become industry leaders of the future.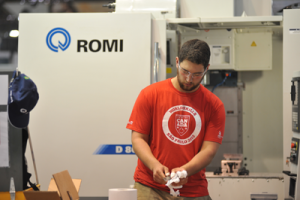 Canadian student Tyler Magri explains the lasting value of the competition experience:

"The competition itself and the whole experience were amazing. It was incredible to be included with the best of the best in the manufacturing CNC trade. I wanted to say thank you to everyone at In-House Solutions for everything the In-House team has helped me with; helping install Mastercam X8, giving me the temporary license as well as the In-House training. It helped me get further in my training as well helped me advance my future career."
Skills competitions allow students to challenge themselves and reach their full potential. In-House's role in the competition helped students on their journey to achieve great things, says Canadian student Trevor Fandrick:
"It has been over a year of preparation, but I have successfully completed the 2015 WorldSkills Competition. The competition was very challenging as I had expected, and the worldwide talent was impressive… There were many ups and downs along the way but I am proud to tell that out of the 26 competitors in CNC Turning I was able to place 17th. I am happy with my accomplishments at the competition and over the last year…. This was an experience of a lifetime and it was made possible by [In-House Solutions'] contribution to my training."
In-House Solutions is honoured to sponsor Skills competitions as they inspire students to turn their hobbies and interests into career paths. The competition is rewarding and inspiring for youth on many levels as they strive to reach new heights and channel their passion into future careers. Congratulations to all who participated at this year's WorldSkills Competition. In-House Solutions wishes all participants success in their future careers.
In-House Solutions – We don't just educate, we inspire!
For more information contact In-House Solutions at 1-800-529-5517 or email us at [email protected].