EXPERT MANUFACTURING SOLUTIONS
In-House Solutions provides CAD/CAM, DNC, Machine Communication and Portable CMM Software Solutions across Canada.
For all your manufacturing needs, In-House Solutions offers technical and professional services. With over one hundred years of experience combined, our team of technical specialists are capable of helping you fix any manufacturing problem and improve any process.
Mastercam Programming
Operating on a block of hours or on a job-to-job basis, our team of experts will take your part and help you build the most efficient toolpaths.
Quality Control and Reverse Engineering
Need to scan or reverse engineer parts on occasion, but not often enough to justify the purchase of a PCMM? We offer the use of our Absolute Arm combined with Verisurf and a knowledgeable tech to help you with those projects.
Consulting
The In-House Solutions team consulting and coaching services will get you to where you want to be. With decades of combined experience, we have created the best practices when it comes to various manufacturing applications, machines, and tools.
Efficiency Evaluations
Is your company harnessing the full power of your manufacturing software, machines, DNC system and staff? If you aren't quite sure, an efficiency evaluation will help identify where you can improve your process.
At In-House Solutions, we firmly believe in after-sales care and support. Whether it be through attending our training courses, searching through our gallery of resources, or receiving assistance through our tech support, we are here to help you find the solution to your problem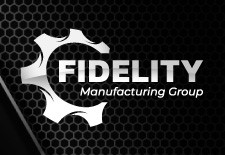 "The overall experience we have had with In-House Solutions on the Renishaw Productivity Plus install has been very good. The installation was focused and thorough to make sure things were working right. Their support after initial setup has also been prompt and they always had our interest in mind. This has helped us out a lot and has been used on multiple machines."
Allan Prins
CNC Mill Leader / Machinist at Fidelity Manufacturing Group
"The In-House Solutions staff are always friendly and go the extra-mile to fulfill your need. The training courses that I have attended were presented by Ajmer, a better Mastercam instructor – you will not find – Ajmer is a Mastercam genius"
Alan Jackson
CNC Department Manager at Andritz
"On behalf of the Apprentice Awards Committee and the Board of Directors of the association, I would like to thank In-House Solutions for their generous contribution to the CTMA Apprentice Awards. The 4-days of Mastercam Training that In-House Solutions provided to each of this year's winners were very much appreciated"
Robert Cattle
Executive Director at the Canadian Tooling & Machining Association
Need Support?
Our technical support team is dedicated to helping you with any problems you may come across while on the job.
Get in Touch
Need more information? Our team is ready to help you and answer any questions you may have.