The In-House Solutions support specialists take note of the questions you ask. We realize that if you're asking a question there are ten more people who want to know the answer but haven't asked. Our goal is to make your life easier, so we've compiled the answers to your most popular questions here.
Like us on your favorite social media channel as we are continually updating this page and announce additions online – Instagram, Twitter, Facebook or LinkedIn
Subscribe for news & exclusive offers.
You may find answers to questions you never thought to ask!
Mastercam
Post Processors
CIMCO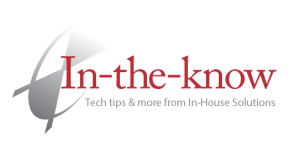 Need help?
Industrial Support:  [email protected]
Industrial Post Modifications:  [email protected]
Educational:  [email protected]
Call 1-800-529-5517