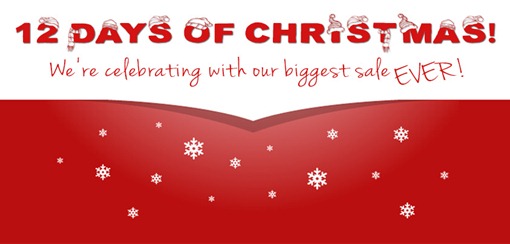 The team at eMastercam.com has decided to spread a little holiday cheer by offering some out-of-this-world pricing on a number of Mastercam Training Solutions!
If you would like to spread some cheer in return and if you have a Facebook account, all they ask that you consider stopping by their Facebook Page for a quick "Like", then onward to the deals!
Head over to their Facebook deal page here.
Don't have Facebook? No problem! In addition to those that like eMastercam on Facebook, the BEST DEALS (we're talking about HUGE discounts off some exclusive Christmas bundles) also go out to anyone who subscribes to the eMastercam Newsletter. If you're not yet subscribed, it only takes 30 seconds!
Sign up for the eMastercam Community Newsletter here.
If you don't already know, eMastercam.com is the premier destination for Mastercam users globally. The site has over 44,500 members that contribute in the forums (with a dedicated Education forum), share pictures of their projects in the galleries, read blogs from across the industry and more!
Happy Holidays,
from the Education Team
at In-House Solutions