Access to Mastercam education is becoming more widespread, as seen in The Pas, Northern Manitoba. Two schools in the Kelsey School Division are revamping their tech curriculum with the help of UCN instructor, Curtis Kerr and High School instructor, Russell Dobie.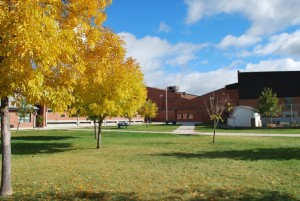 Dobie teaches woodworking to students from grades six to twelve at Margaret Barbour Collegiate and Scott Bateman Middle School. He has partnered with Curtis Kerr, the instructor of the carpentry program at the University College of the North (UCN) to teach students Mastercam. Dobie and Kerr are working together to bring students a streamlined and complete learning experience that will accompany them throughout their academic lives. By starting this education at an early age, students will have broader career possibilities, setting them up for success in skilled trades after graduation.
It is easy for the instructors to help each other out as the schools are located in close proximity. Kerr and Dobie spend time installing the software and learning more about the program with personal training sessions. By staying current on leading edge machining techniques themselves, they are able to pass this knowledge along to their students. "Our long term goal is to be able to work together to teach students at an advanced level," says Kerr.
At first glance, CNC software programs such as Mastercam may seem difficult for younger students to grasp. Kerr stresses that it is beneficial to start such an education early. "The basic knowledge introduced to students in grade school builds a strong foundation for learning new software later on" says Kerr.
"Programs are easier to learn at an early age. Young people are not afraid of technology. I think older generations are worried about making mistakes but youth are more exploratory and experimental," says Dobie.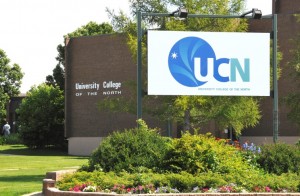 Dobie focuses on safety standards and best practices with his younger audience, and makes it fun with collaborative projects in Mastercam. His high school students learn blueprinting and computer aided design as the exercises become more complex.
"After students finish high school, they are able to determine whether or not this is something they want to pursue at UCN or elsewhere," says Dobie.
By working together, Dobie and Kerr are refining their goal of seamless Mastercam education from middle school to post-secondary, fully preparing their students for the manufacturing industry. Dobie and Kerr believe their efforts will pay off in The Pas as Mastercam education gains momentum. They are excited to watch the local Mastercam community grow as they develop young minds through their collaborative partnership.
---
About Mastercam
The world's most widely-used CAM software for the 21st straight year, Mastercam has almost twice the installed seats than the closest competitor among both industry and education. By learning Mastercam, students will have greater opportunities once they graduate, and more qualified programmers will be available for the workforce.
About In-House Solutions
Canada's Mastercam reseller for over 27 years, the company provides CAD/CAM, DNC, PCMM and OCTOPUZ robotic programming software solutions to organizations of all sizes. Manufacturing is one of the country's most important business sectors, and workers skilled in trades and technologies play a crucial role in Canada's future economic stability. In-House Solutions takes its commitment to support education seriously, knowing that these youth are the future of skilled trades. From sponsoring Skills Competitions to donating Mastercam seats to 100 schools across Canada in 2015 (With another 100 planned for 2016), In-House Solutions is dedicated to supporting upcoming generations in manufacturing, engineering and robotics.
In-House Solutions – We don't just educate, we inspire!
In-House Solutions is challenging companies to support the future of local manufacturing by investing in Mastercam education in their communities. Making a donation of time or software to their local school will help educators encourage careers in skilled trades and provide the latest in technology and teaching aids.
For more information call In-House Solutions at 1-800-529-5517 or email us.